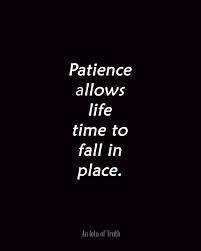 I am being patient. It seems that things on the job from just might be popping. I have met with & spoken to several recruiters this week. Below are potential opportunities.
1 - - TIAA CREF - PMO Lead - I think I am most interested in this position. They are submitted my resume today.
2 - - Duke Energy - Mgr. Proj. Change Management -- I applied for this position on-line. I don;t even have a copy of the position description and it seems to have been taken down. I received a call and e-mail invite for an INTERVIEW next Wednesday at 1:30.
3 - - Well's Fargo - PM/Portfolio/ Business Lead - This is likely a good position. I think they submitted my resume Tuesday.
4 - - BB&T - SAP Control Room Service Consultant - This has many pros and cons. It would mean working in Greensboro so I would have to get a hotel. It would be VERY challenging work. It would be great pay and long hours with overtime. I know the interviewing manager quite well. He is wonderful and would be fantastic to work with. I would learn a great deal.
I only consider this one because my DH had a challenging day at work yesterday. He is simply fed up with the principal. There is a small possibility that he could quit his job. Not sure he can hang in there another full year without being miserable. He is an elementary school guidance counselor.
5 -- RGP (who I work for) is submitting me for a position at Ingersoll Rand. It would be a challenging position and quite the drive daily.
I am trying to....
along with ...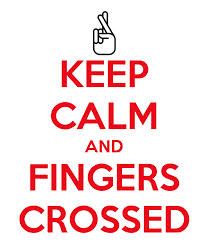 I am trying to not freak out about what position is best for me and so forth and so on because at this point I only have 1 interview set up. No reason to freak not knowing if I will get to that stage right? However, I do want to be prepared of course in case I do get called for interviews and also want to have a clue if it all hits at one next week.
Soooooo, what do I do?

Continue walking Sierra every morning, enjoying the cooler temperatures.

Get in some extra steps. I have been walking while watching Good Morning America. Got in 6 miles today. Yes, I am spoiled rotten, well trying to take advantage while I can (finally).
I question, do I spend my time...

Preparing to potential interviews?

Researching more shed activities such as roofing?

Relaxing and reading, enjoying the time I have left before work?

Eating? No, No, No. I am doing pretty good with this.

Cleaning? Probably should but likely not.
I may be picking up the trailer tomorrow then picking up roofing materials. I need t talk with DH about this. Saturday we will be working the front field so what do we hope to accomplish Sunday and Monday.

Sunday 50% chance of PM thunderstorms.

Monday 30% change of isolated thunderstorms.
Hum???
I think a lot about Utah these days of course. I wonder if maybe God needed him as a greeter upstairs or just a lover in general (more than I needed him). He would make absolutely anyone comfortable and feeling loved. Just a thought.