I had a great weekend! Saturday I finished off Week 3 of PiYo.
I got to try a brand new workout - Full Body Blast.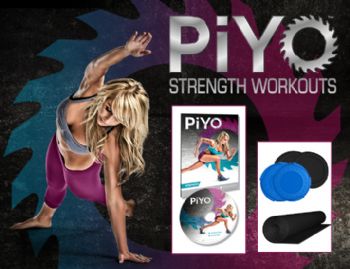 This is one of the strength workouts. And I finally got to use the sliders! Can I just say one thing? This workout kicked by butt...literally. Those slides are no joke. Wow! My legs were so sort doing the moves. And then you do ab work with the slide - WOW! I got worked in this workout. I absolutely love it. One of my new favorites that's for sure.
I next moved on to Sweat.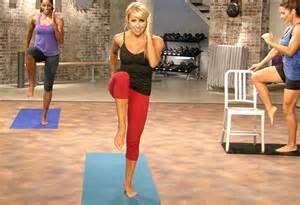 And true to it's name I was dripping with sweat! I have to say there is something very satisfying about being in plank position and seeing sweat drip off you onto your matt. Just makes you feel like you are getting in an amazing workout.
Yesterday was my rest day...my exercise consisted of playing with my little guy. We went to the park, drove his tricycle, chalked on the sidewalk, played trucks, built with blocks, had a dance party...and so on. hahaha
This morning my alarm went off on my phone...but the hubby and I figured out why it wasn't working last week...I have the sound too low and the fan in our room creates a lot of noise which is drowning out the sound of my alarm. I am a light sleeper so I had it low to ensure it only wakes me and no one else in the house. Well since the weather has been cooler we've gone to fans instead of running the air conditioner and have the windows open as well. Thus, more noise means I need to turn up the volume on my phone. hahaha
Anyways, I woke up this morning in time to do a fantastic workout.
I started with Fat Burn Challenge from ChaLEAN Extreme.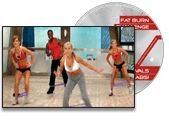 Love this workout for a great sweat! It's one of my favorite cardio workouts from ChaLEAN Extreme.
I then did PiYo Strength Intervals. It's only 21 minutes but it kicks your butt!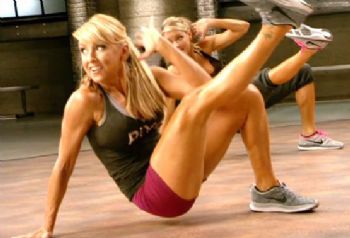 I did much better this time through as I knew what to expect. Still need to work on the beast move with the kick through. Trying to use my core more for this move for sure.
Cannot wait I get to try Hard Core on the Floor and Drench workouts this week. Love it when I get a new workout in the mix!!