Is it "good enough" to produce healthy vegetables (results)? Do you tend to it on a daily basis by hoeing, removing weeds and rocks, watering, adding organic nutrients and/or soil compost free of chemicals?
My love of gardening began with soil that was "untouched" for many years. Except for weeds and clumps of hay-like grass, nothing of value grew there. I made a conscious decision to give that soil new life and start a new hobby by growing a few vegetables and herbs. Making that decision was my first step. Because I wanted to be successful at gardening, I made a list of goals that needed to be accomplished before I could plant my first seed. Getting tools and fencing ready, tilling the soil, removing rocks and weeds, and adding organic nutrients to the soil were items on that list. And it was all hard work. I then drew a diagram that would depict how I wanted my garden to look, where to plant the tomatoes, zucchini and a variety of herbs, along with marigolds. The diagram remained in view as a daily reminder of what the garden should/would look like.
Every day, I spent time nurturing that soil. Some days, I tracked 10 minutes of "gardening" which was soon increased to 60 or more minutes daily. When you find something you really enjoy doing, time passes by quickly and "work" becomes fun. I looked forward to tending the garden every day.
Some of my previous blogs contained pictures of my "work in progress". The following pictures depict successful goals completed. At the end of the season, I will continue to keep the soil nurtured so the end result of a fruitful harvest will take place year after year.
Yes, there is a subliminal message here. How good is your soil????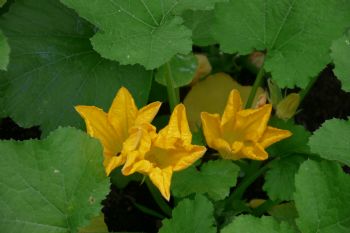 Zucchini in Bloom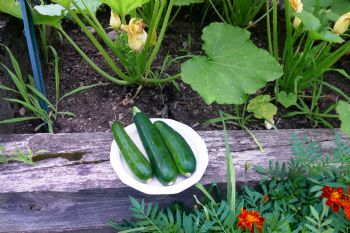 Zucchini and Marigolds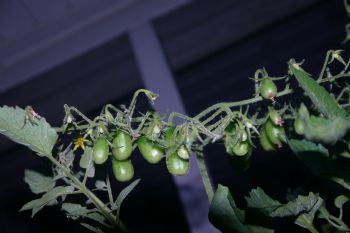 Grape Tomatoes - early stage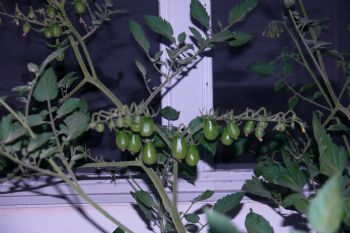 More Grape Tomatoes
Red Grape Tomatoes – ready for picking!)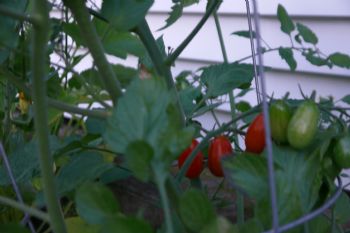 More Red Grape Tomatoes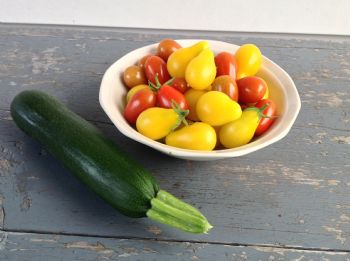 Yellow-Pear Tomatoes, Red Grape Tomatoes with Zucchini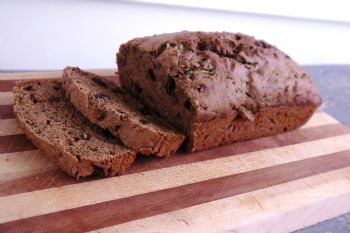 Whole Wheat Zucchini Bread
5-Ingredient Zucchini Soup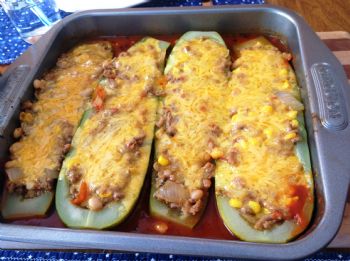 Zucchini Boats- cheddar, turkey, beans, tomatoes
Got the message????