Saturday, August 09, 2014
SINCE I FOUND SPARK.COM, I HAVE TAKEN BACK MY LOVE FOR COOKING. ALL THOSE YEARS THAT I WORKED FULL-TIME, WE EITHER ATE FAST FOODS, PIZZA, OR WENT OUT TO A RESTAURANT (ALMOST DAILY).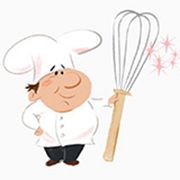 I AM ENJOYING MYSELF BY COOKING, EVEN THE CLEAN-UP. AND IT'S JUST FOR ONE...BUT THAT DOESN'T MATTER....IT'S REALLY FOR ONE AND THE FREEZER!!