Accountability Blog Day 4 of 30 Day Challenge

Friday, August 08, 2014
So far, things have gone far better than I expected. My mobility has improved greatly and I have been working out and watching my intake consistently. I will post something more detailed a little later as well as observations and such. Here is one such observation that hit me this morning and pretty much sums it up. What you are about to read is a very condensed version of all that i have learned in the last 6 years of my journey when it comes to motivation.
Here is your thought for the day.
I get asked all the time " what do I do to get motivated?, I just don't feel like it"
I have learned that motivation is only a spark, it's habit that keeps you anchored in a healthy lifestyle. The good feelings come from doing what you know you should be doing, not motivation. The bad feelings come from living in opposition to what you feel in your heart you should be doing. You want the good feelings? Commit in spite of how you feel. Want motivation?, look in the mirror and think of all the reasons why you don't want to be tied to a needle, an oxygen tank, or a wheelchair when you're 70, then refuse to surrender your mobility to convenience, and proceed to get off your butt.
Anything less than this means you love your comfort zone more than your future.
if you analyze this, what starts off as mental contemplation then becomes a verb and verbs are the prerequisite to success. It isn't a noun (person, place, or thing) and it isn't an adjective (anything that describes).
Rinse, lather, repeat.... It's just that simple.
You're welcome.
- Author, ME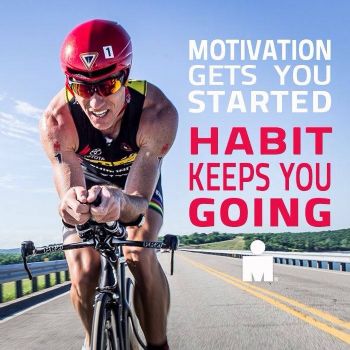 Find Me On Facebook :)
www.facebook.com/robert.
wadhams.7