Monday, August 04, 2014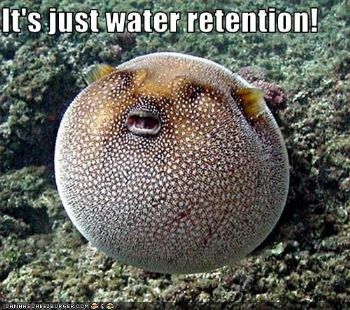 Water retention is a crazy head game. I was 295 lbs on Friday. Saturday I was 297 lbs. Yesterday I was at 299 lbs. My left foot swelled up and I felt like the photo. Today I have been dropping pounds every hour. I'm down to 293 lbs at 11 AM. I've been basically in the bathroom dumping all that water.
Yet I'm told "oh nothing is wrong with your thyroid, it's all good."
Yeah, I have ocean front property to sell you too.