Update on My Car Accident
Monday, August 04, 2014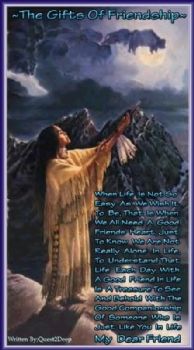 As many of you know, I was involved in a head-on collision accident with my van on June 7th. For nearly a month, I suffered from chronic neck pain that radiated down my right shoulder, arm and fingers. Prior to taking Physical Therapy (PT), I endured severe pain, limited neck motion, loss of mobility in my right arm, muscle spasms and numbness in my fingers.
After a month of PT, I'm no longer suffering from chronic neck pain. I've increased my neck motion and am able to use my right arm. I continue to have mild muscle spasms and the numbness in my fingers have spread up to my hand. Though, it's a slow process, I'm excited to be healing! In the next few months, I will be following-up with my Orthopedic Surgeon to see how I'm doing once PT is finished. The doctor and I are in great hopes of my continued healing without the possibility of future surgery.
A couple of weeks ago, I purchased another reliable vehicle from the insurance check that I received. I feel relief in knowing that transportation is no longer an issue and I'm able to drive without experiencing severe pain.
From the bottom of my heart, THANK YOU so much for your continuous friendships, prayers and support throughout my healing process! I'm so blessed to have wonderful spark friends such as you! You have made my journey easier with the kindness, concern and love you have shown me. I'm sending lots of love, gratitude and hugs to each one of you. Have a beautiful and blessed Monday.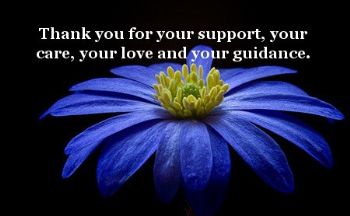 ~ Monika ~




Member Comments About This Blog Post
IYA_EKUNDAYO
I miss you. Hope you are healing, I am sending up prayers for you.



958 days ago

RYDERB
Monika, I can't believe I missed this blog. You went through this and never missed a beat. You have always been around and have been so supportive of everyone. I'm so sorry I wasn't here for you when you needed support. You are such an amazing person. Your strength, faith, and courage are a true inspiration.



1023 days ago

IGNITEME101
I've also been in a car accident. It's my left arm and shoulder plus into my fingers. I would love to now what has happened since your PT! I'm making plans now to have the EPI shots done in the hospital. Did you go through this? Thank you weather you respond or not. I had to ask you, though.


1043 days ago

MILLYPHAT
How are you doing?


1053 days ago

NANA-JEAN

Keep on keeping on!
God Bless YOU!
Jean


1054 days ago

LKWQUILTER
Monika, I am behind on everything,. Glad to hear that you are doing better. ((HUGS))


1061 days ago

1GR8FULGAL
SO grateful you are better. Take good care! God bless.


1064 days ago

JUDITH316
Just want you to know I continue to pray for you and am rejoicing with you on your ongoing healing...God's Blessings and for your valued friendship


1066 days ago

SETTIMIA
HOPE THINGS ARE BETTER FOR YOU


1067 days ago

WENDYSPARKS
Hope you are star ting to heal and feel better....


1070 days ago

BARB4HEALTH
How wonderful to be healing! Hope all goes well!


1071 days ago

MZADAMS
I'm so glad you're healing! Take your time, you'll be back at it before you know it!!!


1075 days ago

GODSCHILD2_2011
I'm sorry to hear about your accident. I pray that you will continue to get better and stronger each day.





1083 days ago

SUNNY332
I am so sorry to hear this but so glad to hear you are doing better, Monika, and able to get a reliable vehicle.

Our youngest Son was in a one car accident on Monday night and totaled out his PU. He broke his back in two place (L2 and L3) but they were clean fractures so no surgery required - only a back brace for 8 weeks or so. He is one lucky boy. I am thinking the accident involved alcohol but he is not saying. He just got out of treatment not too long ago. I wonder what his bottom will be? Keep him (Joshua) in your prayers.

Hugs, Sunny


1095 days ago

1BEACHWALKER


Glad to hear you are healing and no sense hurrying into surgery. Have you ever been told about laser therapy? I hear great things about that! Even one spf had one treatment for frozen shoulder and it worked, she is fine! PT or Chiropractors can do the treatment. Take care.


1098 days ago

SPARKLEIIGHGAL
Dear Monika. I just read about your terrible accident. Glad to see you are making progress but so sorry you had to endure that trauma.


1099 days ago

LINDA!
Wonderful news. So happy that your pain has decreased. Also, very happy that you have a new vehicle.


1105 days ago

1HAPPYSPIRIT
Take care, Monika!


1105 days ago

SETTIMIA
Hope you are ok


1105 days ago

AUNTALICE2


I just have read your post. I am glad you are healing so nicely and pray that you do not need surgery.


1105 days ago

DUGDIXIE1
Just read your blog about your accident. So sorry . So glad your ok.


1106 days ago

AHAPPYSPIRIT
Great News! I'm so glad your doing better. I'm also sorry for being late in reading your good news. My computer is so slow again. I keep telling my self "I will not let my grand son use my computer anymore" Now I have to have it fixed again so this tine I will Not let my grand son use my computer. He's to young.
God Bless your and keep healing.
Love (((Hugs)))
Irene


1107 days ago

MT-MOONCHASER
I'm glad that your healing process is coming along nicely.




1107 days ago

DWORB415
So glad to hear you are healing! Thanks for keeping us updated!


1111 days ago

LIKINMENOW
Sis, this is news. I am smiling from ear to ear . But most of all, thanking God for all He is doing to help you heal!


1111 days ago

SWEET_ADELINE47


I am so happy that you are improving, Monika. I am keeping you in my prayers. Glad also that you now have transportation. It is amazing what P/T can do. I hope each day gets a little better. God bless you. We are blessed to have you as our friend and as one of the leaders on this family. Hugs, Judy




1112 days ago

SWEETMAGNOLIA2
Praising God for your continued healing and for providing you with transportation!


1112 days ago

JOURNEY2KP
update!!


1112 days ago

SANDRA2BHEALTHY


sending continued prayers.


1112 days ago

CETANISTAWI



1112 days ago

EMMACORY
Monika, glad to hear that you are healing well. The body does mend when we give it the time it needs. Congratulations on a new car. Will continue to pray that you are stronger each day. Blessings! June


1112 days ago

AJDOVER1
You remain in my prayers! I'm in awe of your strength and grace through such an ordeal. It's a blessing that you're finding relief for your pain.



1112 days ago

YVETTEB57



1112 days ago

1HAPPYSPIRIT
Continued hugs and prayers!


1112 days ago

THENEWMEK
So glad you are feeling better. Praying and thinking of you!


1112 days ago

NANCY-
Happy to hear you are feeling better and am glad that you are continuing to heal.



1112 days ago

ROBINECG
So glad you are on the mend! Happy to hear you were able to get a car and actually drive it. Prayers for continued and complete healing.


1113 days ago

FERRETLOVER1
This is wonderful news - so very glad to hear that you are getting better!




1113 days ago

RSSSLHB
for the update will keep praying for you Monika


1113 days ago

NISSANGIRL
So glad to hear u r doing better!!!! continuing to pray for you girl! Good luck


1113 days ago

SUSIEPH1


So very glad you are feeling so well .. Will be good to have wheels again I'm sure ..
Thank you dear friend for all your support and friendship ...
Much Love Susie xx


1113 days ago

RYDERSAUNT14


Monika, I'm glad you weren't in worse shape. That's scary to be in any car accident. My accident in 2006 left me a bit shaken as I'd never been in an accident before. It was the other driver's fault. She wasn't paying attention to the light and smashed me on the right side, shattering my window and shoving me into another car. My car was totaled. I will pray for your continued healing.


1113 days ago

JOHNWBROCKSR777
Complete healing in Jesus name...,


1113 days ago

JUST-ELIZ
and prayers for you for continued healing!


1113 days ago

TEXASFILLY
news of your healing! Will keep you in our prayers and that you return to wholeness, free of pain. Congratulations on securing another vehicle. Take care of your sweet self~ BB~


1113 days ago

POSITIVEHOPE
So glad to hear your update. You are healing well and making awesome progress. I hope you are emotionally healing as well. Such a life changing experience.
Glad you were able to replace your car with one you have confidence in.


1113 days ago

SAL1512
You know how I love good news !



1113 days ago

JAMER123
Monika, you are a marvel in strength and character. I am so glad to hear you are doing much better. Glad you have a vehicle now and that you are driving. Good for you. I will continue to pray but now it will be the blessings that I have you as a friend that has come through a difficult period of her life! Blessings to you!!!



1113 days ago

BETRHO48
Glad to read you are doing better after such a serious accident. Very glad.
I pray for your continued recovery.
In the short time we have been SparkFriends, you have been a real blessing to me. Thank you for that.
~Beth


1113 days ago

MAMAMOOSE54
So glad to hear that you are doing better and praying for complete recovery for you!!
I am sure it is a relief to have reliable transportation now.



1113 days ago

| | | | |
| --- | --- | --- | --- |
| Member Comments Page (77 total): | 1 | 2 | Next > |



Disclaimer: Weight loss results will vary from person to person. No individual result should be seen as a typical result of following the SparkPeople program.
More Blogs by CORKYTHEMOM1