Saturday, August 02, 2014
Here are pictures of the teachers bag.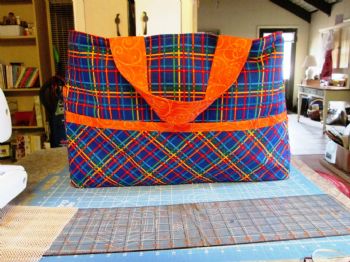 This is the front view with pockets at the bottom
This is the side for the water bottles. It is paddes and quilted a little. Also put some padding on the lining to help keep the bottles cooler.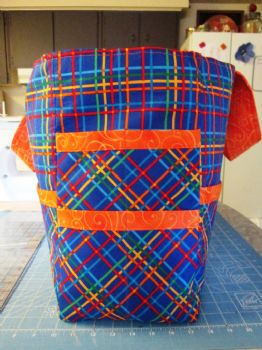 This is the other side panel of bag and it is to hold pencils and sizzors.
This is the lining on one side with a small zippered pocket and bottom pockets.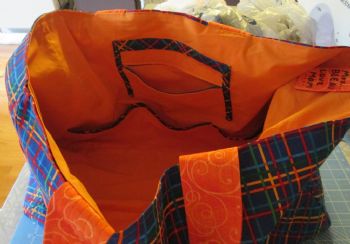 This is the inside with zipper open.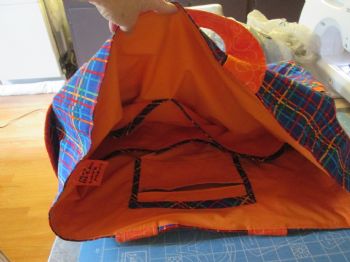 The other side of the lining has 2 pockets. One that can hold file folders. The other for anything else.
It was fun to put this together. Also in designing the pattern.
Nina