So I need actual sneakers...I have running shoes but I need a pair for the gym...because my $20 Payless shoes with no soles aren't cutting it....
So I bought two pairs....one happened to be a pair of running shoes..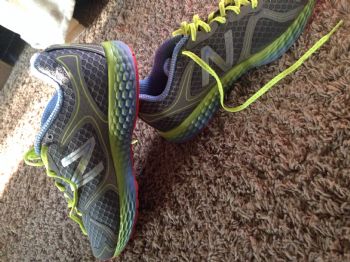 ..so I wore them today...
Body combat ended up being cancelled at 6am...so I slept in an extra half hour and went to the gym at 7 to lift my weights....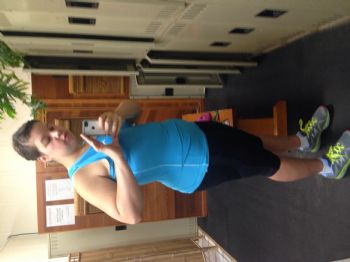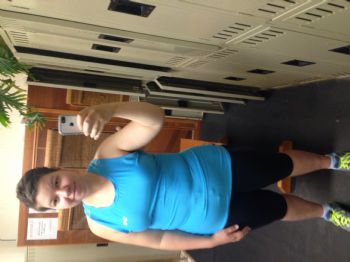 (Yes, I was sucking it in In the pictures....it's an automatic reaction to the raised camera lens)
And then I decided to try my new shoes out for a run....they're much lighter than my Brooks....I had instant tightening in the front of my lower leg and up the side of my right leg....I could barely run .1 before I had to walk....
Well I'm trying to hit 75 miles for august, so I wanted to start strong...but told myself we will do 2.... On my run back to my car, I decided to just run through the pain....it eventually went away....I'm wondering if it is just new shoes and my mind playing tricks on me....
Well I got to 2.5 miles and went to turn back to run to my car...when I saw a snail....but not just any snail...a cute snail...so I ran the .4 back to my car to get
My phone, ran .4 to go take a pic of the snail...and another .4 to get back to my car....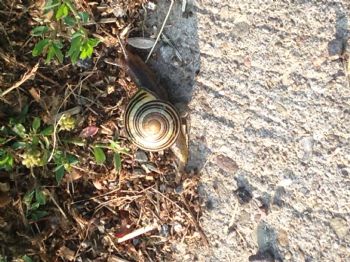 I wore the wrong shirt....it breathed but it was a little tight so it just didn't feel good running...and I was so sweaty...you can't see it much in this pic...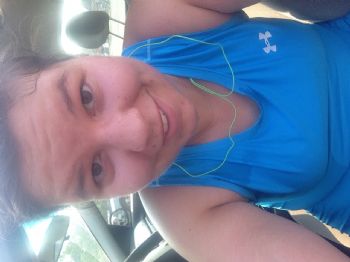 But that is just from be sittings down for about 1 minute....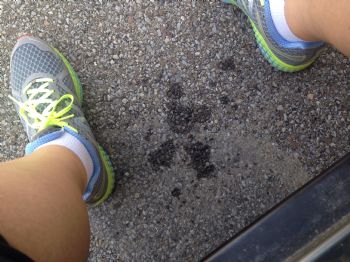 My feet feel very constricted now without the shoes on....like they were too tight for me....they will not become my new running shoes...but they will work in a bind or when I need to pack light