One fact about me: I'm extremely susceptible to stress. Actually, chronic stress is pretty much a way of life for me. And chronic stress? It doesn't make me gain weight. Because it is my state of being for 90% of the time, it's the place when I'm most stable, the place when I maintain my weight without trying, and when I can lose weight very slowly and with a lot of effort (more than losing normally takes - losing at about half the rate of my calorie deficit). It's my "neutral."
That other 10% of the time? Roughly split at 2% happiness, 8% severe depression. Let me clarify this.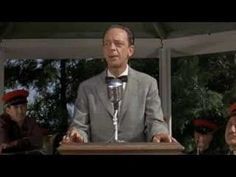 (Don Knotts flashbacks, anyone?)
I have plenty of little happy moments and little sad moments during my neutral periods. This is not to say I'm only happy 2% of my life, and only sad 8% of my life. The 2% happy periods, however, have a distinct biological as well as psychological change. They show up rarely, and often last for about 4-8 months, though they are strongest for about 3 months, then start mixing with stress thereafter until the stress/neutral takes over completely. During that time, I am happy almost constantly, and nothing can damper that. In addition to being happy, it's like my body comes to life. I see more clearly, I sleep better, I have more energy, I laugh a lot, and I get stuff done without effort. (I'm always getting stuff done. It just takes effort during the neutral portions of my life.) And my body starts dropping weight pretty quickly, no matter how inactive I am, or how badly I'm eating. If I eat well and exercise well, I drop weight even faster, at a rate that is above my calorie deficit. My theory is that hormonally and chemically, my body is simply running very efficiently, and thus burning a lot more calories just in every day living, plus it's dropping all the calories it stores up during chronic stress periods. Note: I do not become happy because my weight drops, but the opposite - I become happy, and then the weight starts dropping effortlessly until the happy period is over.
In my adult life, this has happened to me three times: the summer/fall of 1999, the summer of 2006, and the spring/summer of 2011. Each instance is proceeded by some sort of "waking up," a moment when it's like my brain chemically transitions from its normal state to one that is happy and active. Two of those three periods, the waking up moment was so dramatic that it was literally like waking up from one mental state to another, while my body was already awake. Also, I can trace these happy periods and waking up moments all the way back to puberty, though they were more frequent and shorter during my adolescent years.
The transition to severe depression is not as dramatic, and it often creeps up on me unaware. The periods are a lot muddier, and can last a very, very long time. The best description I've ever heard for this sort of depression comes from a book called The Believers by Zoe Heller: "a toad that squatted wetly on your head until it finally gathered the energy to slither off." Yeah. And just like my happy periods, there are distinct biological changes when depression claims me. It's like my body shuts down. I become absolutely still. When I'm happy, my body seems to vibrate even when I'm lying down reading a book, like I just finished a workout and the blood is running through me. When I'm depressed, I can barely get my heartrate up when I work out, and it drops down to below normal immediately afterwards. It's like my body has pulled into itself, sluggish, and is conserving every ounce of energy possible. Of course, there is the corresponding physical result: no matter how well I eat or how often I force myself to exercise, I just keep gaining weight. It's not the stress - I can deal with stress - it's the absolutely shutting down of all unnecessary activity within my body. My personal theory is that my metabolism goes into overdrive when I'm happy, and virtually shuts down when I'm depressed, so that my base calories burned every day differs enormously.
These depression periods happen far more often than the happy ones, sadly, and often much longer. I've not yet found anything that can lift them. Medication hasn't helped in the past - it just sends me into a sort of manic energy that is miserable and painful while I'm still sad and exhausted - but it's possible that something might work someday. I won't stop trying to find a solution, of course. And, I do have to say, since my teeth were fixed in Sept 2009 and I got off the emotional roller coaster those symptoms gave me, I haven't once suffered from severe depression - until now.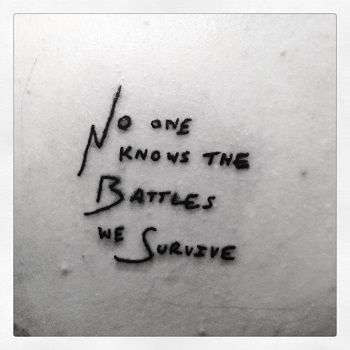 (My new tattoo, upper left shoulder blade)
In late April and early May, depression claimed me, and continues to get worse every day. Unfortunately, this is a depression caused by outside factors, rather than anything internal. I still can't talk about it here, no matter how much I wish I could, because it involves other people and is very private for them. I will say, though, that it has nothing to do with moving across the country, and I would be thrilled and excited about the upcoming move if there wasn't this painful thing happening at the same time. I can only take so many blows, however, and April/May delivered enough of them that I bowed down, and that toad climbed back onto my head. Or my neck, is really what it feels like, because the weight is so heavy that I can't unbend my back.
Periodically, I get a little burst of energy. I am nothing if not determined, persistent, and aggressive about trying to control my body and mind. I can't sustain the energy, though, and go back to being very, very still. And I'm scared. I've now gained 15-20 lbs since the depression took over. Anything I lose, I gain back when I no longer have the energy to keep pushing. And right now, there's nothing I can do about it. I can't change the circumstances around me that have led me here. I can't just will myself out of a chemical problem in my brain that is exacerbated by problems outside my control. I have no doctor to go to, and I don't have time to find one in town, so I will have to find one after we move up north, and then hope that I can at least get on a medication that *might* bring my BODY back to neutral, if not my MIND. The mental part won't improve until the external situation is resolved. :(
I have worked so hard. I've discovered things about my body, about how the right foods and the right amount of exercise really helps keep depression at bay - when there aren't outside factors that are pretty much forcing me into it. It's been five years since I last fell into this kind of dark chasm, and eleven years since I fell this badly. I have no idea what to do or when this will get any better, and I can't tell if that frustrates me into a sort of anger-induced burst of short-term energy, or makes me want to give up completely.
Thanks for listening, those of you who are. I'll see y'all again when I've made it to Boston in a couple weeks.