Thursday, July 17, 2014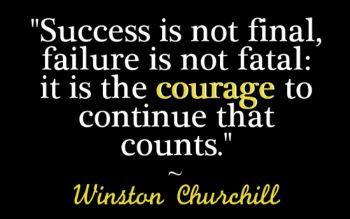 This week has been about imperfection for me. I have always considered myself an "all or nothing" type personality.....either I am all in or I am all out.....especially when it comes to dieting/food....
So to even say that my week has been imperfect is usually a red flag....an indication that there has been a critical failure of some sort or a colossal disappointment of some magnitude.....but this week that is not the case....
I even had a few NSV's to celebrate....I fit into an old pair but a new size of jeans (woot!!) and I ran for 30 minutes straight on the treadmill!!! (that's right....without stopping!!!)

But....and yes there is a but....on more than occasion I did not eat according to plan (gasp!!) or make the healthiest choices (groan!!) or stay within my calorie range (ugg!!)

However (yes that is just another word for but) I am still doing okay....I lived through it....I enjoyed it....and guess what?!?! I did not gain 40 pounds overnight!!! In fact, I maintained.....which I am okay with....

And let me tell you.....the maple-pecan muffin that I splurged on today for 590 calories (gulp!!)......so worth it!!!

I am really starting to embrace this imperfection thing.....lol. I guess what I am realizing is that...I don't have to be perfect....I just have to keep going!!!
When I thought I was losing focus...I think I was just gaining perspective......