Monday, July 14, 2014
Well, missed another day here, sorry, I was busy yesterday, but not too busy to get my execise in, never too busy for that!
Let's see, we mowed, cleaned the pool, put the solar cover on (considering it's supposed to be only in the upper 60's the next couple days, BOOOOO!!).
Oh, our lily finally bloomed, it's about 6' tall, cannot believe it's that big, but the flowers are beautiful.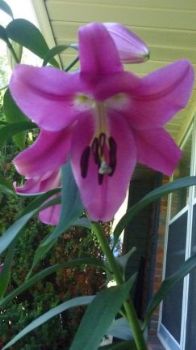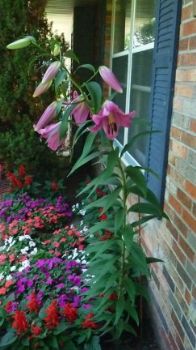 This is the flower garden next to the lily: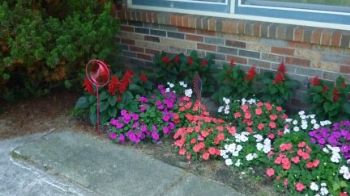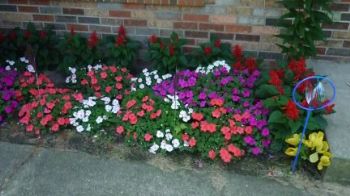 Have a wonderful day and never forget to stop and smell the roses..or lily's! :D