Thursday, July 10, 2014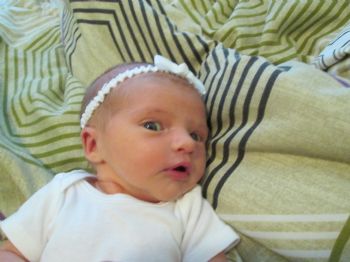 I woke up fairly early this morning and got a little bit of housework done. Right now, it's Sherry take a shower time. So here I sit at the computer, holding my newest miracle, content. We talked a little. I told her that I need to start looking for just the right ornament to get her for Christmas. I did that for my girls: every year I would get them each one that reminded me of what they were doing or where they were at in their lives. When they went out on their own, they took the ornaments with them.
I thought that when my girls moved out, that my Christmas tree would be a "grown up" tree. It would have lovely coordinated ornaments and decorations. Nope! I can't part with the ones that the girls have made or given me over the years. Yes, I've added some lovely ones and bows here and there, but I still enjoy sitting at night with only the Christmas tree lights on. I look at all the memories and cherish that warm, fuzzy feeling.