Wednesday, July 09, 2014
I was a little short of steps yesterday when I got home, but needed to put the finishing touches on my truck before the Show and Shine this afternoon. I ended up adding over 3,000 steps just polishing the thing!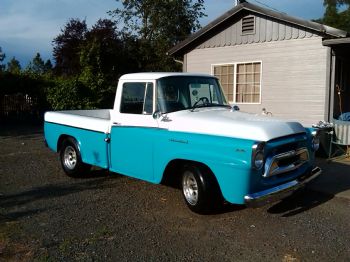 At noon today, I take my truck over to the VA for registration where the Graffiti weekend kick-off starts with the first show, then will walk back to work for the last 2 hours of my workday. Rich will stay with the trucks (he has a '66 Chevy Custom that he shows). Then I will walk back to the VA for the show and awards before church tonight. That will give me another 4 miles for my day.
Until tomorrow,