Friday, July 04, 2014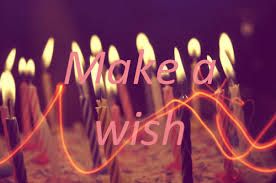 It's hard to keep on the good work when certain times come.
My birthday is in July, 8th. So, as the date approaches I face this hard decision: Eat whatever I want because it is my B'day or keep working on my goals?
Well, I decided I'm not going to fail!
I watched a video where this guy said "If I say to myself I deserve this gift just because today I'm tired, or sad, or anything, and I know that this gift will make me regret later, then I'm not being a good friend to myself. You have to stop treating yourself like a poor little creature who needs to be comforted and start treating yourself as a strong person who deserves respect."
So, this year I'm choosing to respect myself. I'm choosing to be a great friend of mine. And hope you can make it too.
xoxo,
Arya.