Thursday, July 03, 2014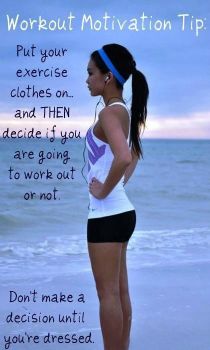 On my current schedule I walk five days a week. Alarm goes off, I get into my workout gear, have a coffee, make my husband's lunch, and drive him to work (we share a car). When I get back, it's time to workout, and then get ready for work.
What's your schedule like? What kinds of things do you do to motivate yourself to workout?