Sunday, June 29, 2014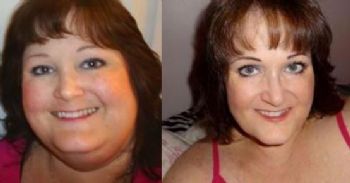 Had to have 2 more steroid shots, so my weight jumped up a bit. Had to fight it back down. How? Fresh fruits and veggies and lots of lean protein sources. I cut out the fake carbs and stick to natural carbs like fruit, potato, peas, you get the drift. It isn't that I say NEVER to fake foods... processed foods. I say sometimes. I just don't let them into the house and make myself go out of the house to get them and eat them there. That way, it's more of a pain in the neck to eat processed junk food.
Processed food I do let into the house includes lean frozen entrees like Smart Ones, Lean Cuisine, and Healthy Choice. I often add vegetables to them and proceed to cook them, such as waterchestnuts to the Asian dinners or tuna to tuna noodles au gratin. That way they are more filling. Adding fruit as a dessert makes them more satisfying too.
So all in all, it's never a perfect world for me. I don't eat all natural. I don't eat all junk or processed either. I blend and am picky about what I blend. It's up to you to find your balance and what works for you. Take all the diet books you've ever read, all the exercise information, blend it together, toss out what you hate and you have your custom lifestyle. ~Beth aka ~Indygirl