This blog is inspired by one written by OVERWORKEDJANET, yesterday:
www.sparkpeople.com/mypa
ge_public_journal_individu
al.asp?blog_id=5727583
In it she asks: "She is my friend. When did she become an athlete?"
I think Dr. George Sheehan has the answer: at birth. "We are all athletes, the difference is that some of us are in training and some of us are not."
Watch an infant sometime. First thing these little guys and gals do is strength training! Seriously, learning to lift the head, control the limbs, grasp something? Strength training for functional fitness.
Watch a toddler, beginning to prance around upright on those chubby little legs... look at the grin. That's an athlete in training!
This woman forgot she was an athlete: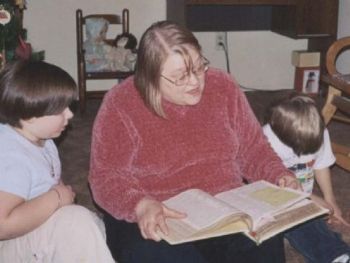 This one remembered, and started training for her first 5K in 18 years. She had already dropped 55 pounds, on her way to "natural weight".
It took time not just to train, but to accept the label "athlete". That "remembered" photo was taken in December 2009. The next one comes from last weekend. The next one shows a woman who has triumphantly accepted that in fact, YES, I am an athlete. And I am in training.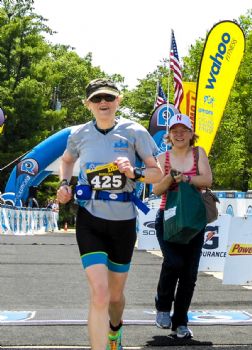 LIFE is good. It's so much better when I'm fit. And it is at its best when encouraging and encouraged by kindred spirits on the path to wellness and wholeness (which is so much more than physical fitness). Creatively, consciously (even when that consciousness comes slowly), and consistently making choices to nurture ourselves, I remain GRATEFUL for each, and every day!
Spark a great one, friends!

LIFE is good