Saturday, June 28, 2014
Well, workdays, anyway. But I am SO looking forward to it. Work has been nuts and I'm bled out, emotionally and physically.
Maybe it's because it's coming up on the Fourth of July, but I remember one time when we were on vacation at Disneyland (the only place we ever went -- ex loved it and that ended the discussion). Nearby there was an open-air craft "mall." I loved it! There were about ten stores with everything you'd like. A yarn store, model kit store -- I don't remember exactly all of them, but it was great. At the end of the mall was an open field. The day we were there a group of Revolutionary War re-enactors were drilling. You won't believe this, but their leader looked like he'd just stepped off the dollar bill! My ex and I got talking to him. We both addressed him as Mr. President, and he answered it so comfortably that I've got to believe we weren't even close to being the first to notice the resemblance. I wish I'd had a camera phone at the time, because I would love to have gotten a picture because nobody believes me.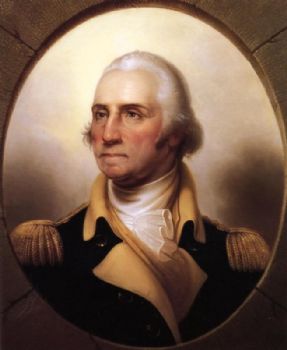 I am SO tired!