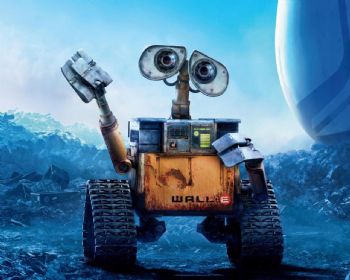 So first off, I'm not complaining at all that my Spark Blog was featured in the Spark mail, that is always an honor and privilege and always blows me away when it happens! But I do have to say I was a little embarrassed/mortified that my Bod Pod Meltdown ended up in the Spark mail.

I wrote that in the heat of the moment, when I had gotten home from my Bod Pod testing, and my emotions were running high. I don't regret writing it and it needed to get out at the time.
Here is what I have learned just a short 12 or so hours later... there is always something good that comes out of the not-so-good, right?

#1. Spark people is soooo incredibly important to me. My initial reaction to my bod pod results was that I didn't want to talk about it. In fact, I didn't want to post anything about it. But I had already posted I was having it done and knew a few people wanted to hear about it. Plus, I have always prided myself in sharing the good, the bad and the ugly... if I were to only share the good it would be a very skewed view of my weight loss journey. I also didn't want to share the part where I ended up eating crap as a result of feeling so emotionally low, but I am glad I came clean about it. It was great accountability and now I can move forward.
#2. The support here is like no other! If I had not posted how I was feeling, I would not have received the support, encouragement and advice from all of you. EVERY comment meant a lot to me, and several actually gave me new perspective that I need so desperately at the time.

#3. I realized that the Bod Pod is nothing more than a machine. Not like our lovable Wall-E at the top of this post, this Bod Pod doesn't have feelings, it doesn't have a concept of NSV's, it doesn't understand that I have already lost 85 pounds and that I have gone down several clothing sizes. He knows numbers, formulas, and how to spit out those numbers. That's it. Obviously being my first test, I have nothing to compare it to, but I can imagine at my starting weight I was probably over 60% fat. So there are improvements here, I just don't have the starting numbers to show for it.
#4. Just as the scale should have NO power over my happiness, this machine shouldn't either. I joked (partial truth) with my brother that yesterday my life was

's and

's and today it was total DOOM and GLOOM.

It felt like my entire world was turned upside down. I started off the day on a high, being down a pound weighing in at 185.6 and having the Bod Pod confirm I was actually 185.44... I thought that was pretty darn good. To go from that to fighting back tears was not a rational reaction, but it happened. It was also not a smart decision to allow my "old comforting tactics" to kick in. But I guess that goes to remind me that I'm human and I do screw up plenty.

So to ease my mind and put this behind me once and for all, here are some things the Bod Pod doesn't know about me:

I lost 85 pounds!

I have gone from a size 24 to an 18!

I am currently #25 Overall for BLC on Spark!

I have 34/38 good days since refocusing! (including my bad day for Wednesday)

I have lost 11.4 towards my Disneyland goal, 8.6 to go!

I walked over 5 miles at the Zoo, once a week for 3 weeks!

I am going to hit 2,000 Fitness Minutes for June for the 2nd time ever!
So take that Mr. Bod Pod, you are no Wall-E, and you don't care about me... so it's only fair I don't care about you. I have already paid for 3 sessions, so I will be back in about 6 months just because I'm not letting the $$ go to waste, but I will be better prepared for you... and no matter what numbers you spit out at me, I will not let you defeat me again.


To everyone who offered support and advice, I truly can not

enough!