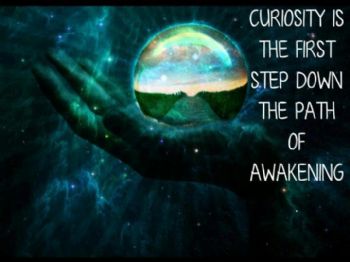 The last few weeks I have been learning about foods that fuel your body with amazing nutrients that invoke potential healing responses. It never ceases to amaze me the effects that food has on our body, to fight disease or to create it.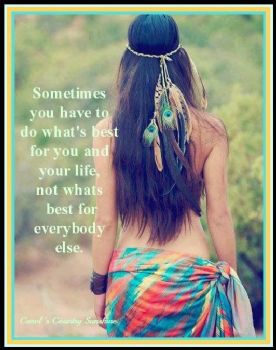 The other day I learned that Rhubarb has amazing healing properties. When dear hubby and I went to the grocery store I purchased some. I dislike rhubarb pie. It tastes so nasty to me, so I didn't hold much hope to enjoying the flavor of rhubarb. But as I have aged I am more open minded about re-exploring, trying out foods I have rejected. I have found that what makes or breaks a fruit or vegetable is the recipe. It's all in how they are prepared and seasoned. So many things I have tried as a child and disliked, I now enjoy. Maybe I can learn to love rhubarb.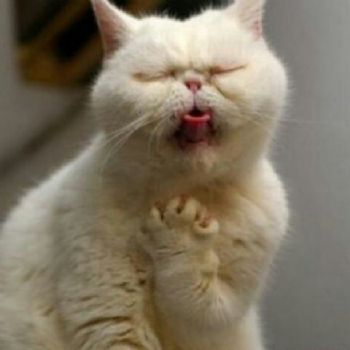 According to Eden Prescription Rhubarb is an amazing food. Due to this article I was inspired to try eating it. "Rhubarb Potently Kills Breast Cancer Cells in Vitro: Rhubarb is a rich source of the anticancer compounds emodin and aloe-emodin, and these were shown to kill up to 86% of human breast cancer cells (MCF-7) in vitro after four days, and to kill virtually 100% of these cells after six days. These compounds have also been shown to kill prostate cancer, lung cancer, gallbladder cancer, colon cancer, and leukemia cells in other lab studies. Another rhubarb compound, rhein, is truly fascinating because it literally starves cancer cells of the sugar they need to live, thereby killing them. Rhubarb itself is a very healthy fruit, low in sugar (just 20 calories per serving!) but rich in calcium, potassium, cancer-fighting vitamin K, and also lutein—which helps prevent macular degeneration. It's been used in traditional Chinese medicine due to its numerous other health benefits (antibacterial, anti-inflammatory, antioxidant) and has also been used in several clinical trials (but not yet for cancer). And women with osteoporosis take note: a very recent study showed that emodin actually increased bone density in mice by increasing the number of osteoblasts, which are bone-building cells." In vitro means the cancer cells are killed in a petri dish or glass container. It does not mean it works the same way in the body. Further testing would have to be done. But think of the POTENTIAL. To me this means find a way to eat more rhubarb.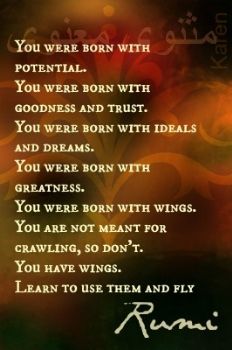 In the kitchen lab, I created a delightful recipe using Rhubarb. Yes, I am converted into a lover. After a good scrubbing of the muddy stems, I cut the ends with a sharp knife. With the Angel juicer I put in the stems of 3-4 pieces of Rhubarb. Out came a beautiful rose blushed juice. How does it taste? Sour, kind of like a lemon, but not lemony. When you have something sour you need sweetness to balance things out. Right now deep purple Concord grapes are some of the sweetest fruit available in the stores. I had a bag of grapes. Into the juicer they went. I added enough to make the juice a nice sweet/tart blend. It needed a kick, so I added a nice size chunk of ginger. Another taste. It needs sweet potato, to sweeten it more and add a starchy texture to the juice. It adds an orange Julius texture and flavor. Perfection. The juice is loaded with vitamin A. It has revesterol another cancer fighting, health promoting food. Dark colored foods have more nutrients than lighter colored foods. The juice is delicious. It is something I can consume regularly. The juice is full of cancer fighting foods.

I found the rhubarb at Safeway in the produce section.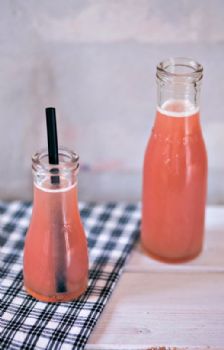 The other food I am super excited about is Watercress. According to the Eden prescription, "Watercress is Highly Toxic to Breast Cancer Cells: The watercress compound PEITC was shown to kill up to 90% of breast cancer cells (MCF-7) in vitro, and when combined with paclitaxel, it boosted paclitaxel's cancer killing power by an amazing 300%! How does PEITC do this? It's absolutely fascinating: PEITC rapidly enters cancer cells and chemically combines with glutathione—an antioxidant that cancer cells depend on to live. It then leaves the cell, detaches from the glutathione, and goes right back in the cancer cell to do the same thing again, and again, and again. This rapidly depletes cancer cells of glutathione and leaves them highly vulnerable to oxidative stress, from which they quickly die. Watercress recently took the #1 spot on the CDC's Power Foods list because it's a great source of potassium, vitamin K, beta carotene, B vitamins and other minerals. But watercress is also now emerging as a powerful anti-cancer superfood with studies now showing promising activity against bladder cancer, leukemia, glioma, melanoma, prostate cancer, colon cancer etc. Watercress makes a great addition to salads, sandwiches, vegetable smoothies, omelets, soups and other dishes—but just remember its cancer killing powers are best when it's eaten raw. And alkaline diet fans take note: watercress has double the alkalizing power of pure lemon juice!" Wow, 90% of cancer cells are killed. Simply amazing. I must get some to eat.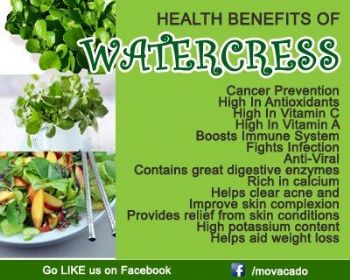 I want to get lots of watercress into my diet. I want the cancer protection that these foods might offer. The best way I can absorb it is through juicing. I juiced one package of watercress and one clump of parsley. That makes a very green juice. Then I added in a sweet potato, ginger, lemon, purple grapes, lemon, and fresh turmeric. Wow. It's delicious. It's amazing. It's full of superfoods. Lemon, turmeric, sweet potatoes, and ginger are all know to fight cancer. Parsley is an amazing brain food, stimulating more neural growth. Ginger kills 95% of the cancer cells in vivo 72 hours after treatment. Wow. Food amazes me. Parsley Extract Kills 95% of Human Breast Cancer Cells in Vitro.

Can you see the pattern as to how I eat? I search to find foods that help fight disease. Then I add them into my diet. I find ways to make them taste good so I can eat more of them. Juicing allows me to consume a large amount of foods that I would not normally eat. The absorption of the nutrients is fast. Yes, I do eat foods. I avoid fake foods that look like food. I also juice. Juicing adds a big punch of life to my health. It makes my life sparkly.