Wednesday, June 18, 2014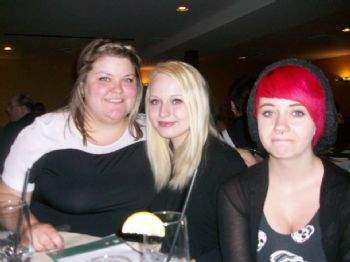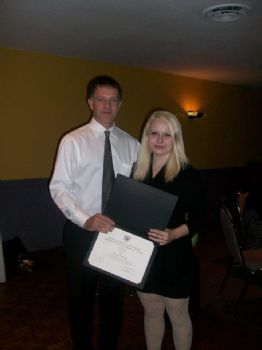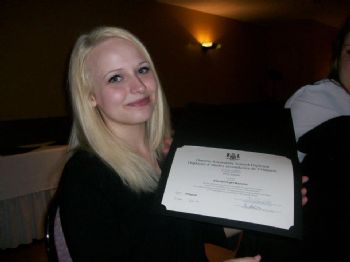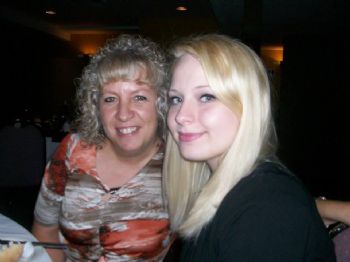 It was a nice evening last night... the pics above of all three girls and my daughter receiving her diploma.
In the mail was an envelope sent by my sister's best friend, who since my sister passed, has been there for many milestones for my daughter and her gift was simply incredible. She got her a key chain with the engraving of my sister's name - to show her she's with her. She also included 2 cards - one from her and one signed as though it was coming from my sister ... signed "Smiling upon you today - with love always, your Godmother Leona" and inside was a money order for $1000!!! My daughter broke into tears ... and while she was not planning to go to school because we didn't have money and she didn't feel it would be possible, now she believes it can happen.
Her older sister said she'd see about getting her some work in the market (her other sister's aunt has a local farm and they sell in the market). She can work extra hours and earn more money to put towards her tuition.
For now she's thinking of simply finishing her cosmetology course - as she took some in her high school. It's not what she will do for the rest of her life, but it's something she can see herself doing for the next five years perhaps and I'm happy with that decision.
The only sad part of the evening was that my youngest was sulking and not supportive at the dinner - and kind of ruined the mood. It's so hard to deal with a depressed kid. My oldest was upset about this - and she was also very hurt that she never heard from her father.
I told her I'd always be there for her... My youngest called the dad - and he told her he couldn't get the time off - I just wish he had at least called her to let her know or even sent her a card acknowledging her graduation... but I can't change who he is.
So overall a great evening. A nice dinner. And hope for my daughter to pursue some more education this Fall!!
Feeling very blessed.