Tuesday, June 17, 2014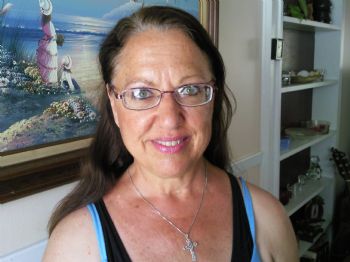 Today was a really great day. My son, Charles and his wife, Nancy, came over for lunch. Then Charles gave me a ride to the eye doctor's to pick up my new glasses. I just really love my new glasses. They look so much more modern and stylish than my old pair. I feel like a new woman. LOL. Not only that, but they were FREE. The eye exam and the lens and frames were all paid for my the LION'S CLUB. They are such AWESOME people. I am SO GRATEFUL to them for doing this for me. God really Blessed Me today through them !
Thank you Lion's Club and thank you FATHER !
Valerie