My Vision Board June2014
Friday, June 13, 2014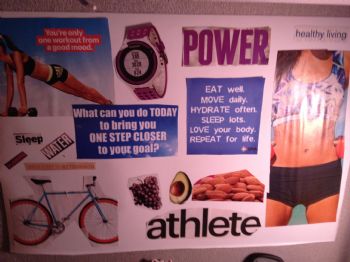 I created this vision board for the remainder of BLC25.
With it I remind myself:
I am an athlete!
I need to eat healthy food that fuels my body with power!
Small steps each day with get me to my goal!
I want to be a runner!
Time with family can be fitness time (that is what the bike picture is for).
Sleep is important!
When I fit in my workout, I am in a good mood!