Thursday, June 12, 2014
SparkFriend, KRISZTA11 mentioned in her June 8th blog entry that she was working on the Yoga Crow Pose and posted this picture as an example of her goal: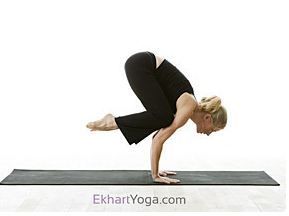 I don't really see Yoga as something I would devote a lot of time to, but I wondered if I had the balance to do something like that so I turned on my camera and gave it a shot. I never tried this before and the results are not pretty, but they were encouraging. If you are in a rut, try something new. You may surprise yourself.