Thursday, June 12, 2014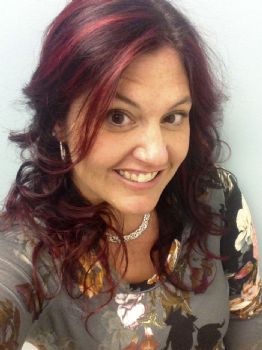 Busy day today.
I drove up to Pittsburgh (which is about an hour North) to see a GI specialist about my recurrent pancreatitis and liver problems. Without getting all medical on you, I have an anatomical problem that makes it impossible for bile and pancreatic enzymes to empty into my bowels (and hence they back up and start causing pancreatitis - auto digestion or the pancreas eating itself (literally) and hepatitis or swelling and inflammation of the liver)...So in short I occasionally get very sick, with severe pain, nausea and vomiting. I have spent three weeks in the hospital this year with flares of this problem. Not fun. I have seen several specialists all of whom are afraid to operate on me due to my abnormal pancreas anatomy (I need a muscle in the duct cut so that it will allow better drainage). The doctor I saw today is known for working on patients with difficult anatomy. He reviewed my CTs, MRIs etc and is actually willing to do the procedure I want as long as I understand the risks vs benefits.
Risk 1: There is a 1 in 10 chance that the problem will come back and I will need to have the procedure done again.
Risk 2: There is a 1 in 5 chance that I will get WORSE pancreatitis than I have now
Risk 3: There is a 1 in 4 chance that I will be very sick (i.e....in the ICU) after the procedure
Benefit: There is a 1 in 1 (100%) chance that I will keep getting these flares with terrible pain, nausea and vomiting at random intervals, unpredictably if I don't get the procedure.
Ugggh. I am a doctor and I don't know how to make this decision.
Second half of the day was more fun. I get my hair done in Pittsburgh by the world's loveliest stylist: Heather. I adore her. She is the sweetest woman on the planet and always makes me feel better. Today she charmed me with stories of her kids and her plans for summer vacation and how they were getting thwarted. She has such a positive attitude it always puts me in a good mood. And as a bonus, she makes my hair bright and shiny (and currently very red).
It was a rainy evening - huge thick thunderclouds and rain like an ark might come in handy, but as I got closer to home I noticed a bright rainbow. Hopefully that metaphor will hold up in life too...