I love the small and personal races since I come away with the feeling of accomplishment as well as memories of the moment shared with those I love.
My DH is a Rotarian, and this race is a big fundraiser for their causes. Last year, this race was my FIRST ever. I did the 5K, and wow, was I proud of myself. My son ran the same race (I trained, he did not), finishing before me, and my DH drove the pace car, with our then new classic car.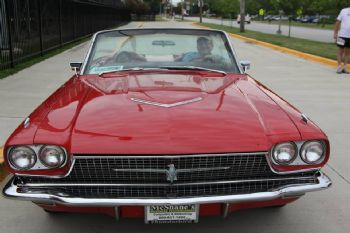 DIL won her AG in the 10K! I was impressed.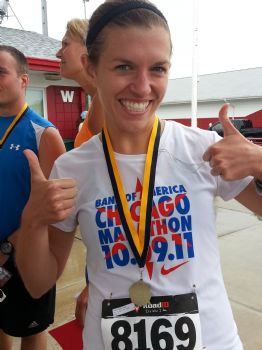 This year, I ran the 10K, along with DIL; DH ran the 5K, along with DD. This was DD's 4th 5K, but she ran this one without a running buddy! She got 2nd place! She ran a great race, and all the runners were telling me how well she did on the course. I was beaming, of course! DH fell in way behind DD. And DIL not only defended her AG title in the 10K, she won the women's overall category! Wow, she came in 25 minutes before me. As she was crossing the finish line, I remember all too well where I was in the course at 47 minutes:)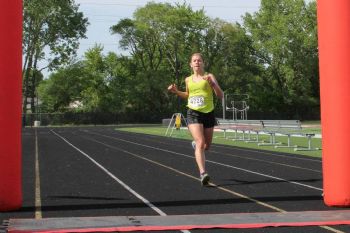 DIL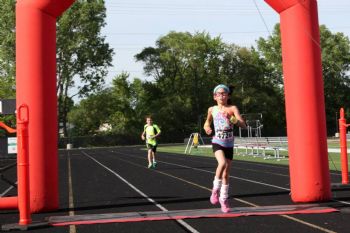 DD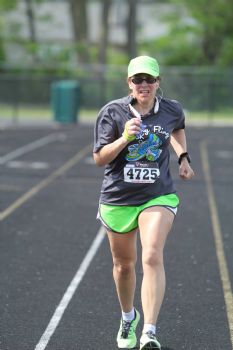 I have never finished so hard in any race.
Since it was a RAD run, DD dressed in the spirit of the 80's, and I called her Suzanne Somers!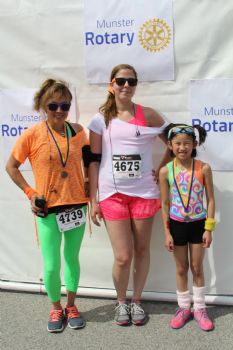 She was the cutest one there, and came home with a $25 gift certificate!
Sidebar: Rotary has watched my DD grow up, as they supported her orphanage with $1000 USD worth of formula on our trip in 2008 (a months worth of formula for a small orphanage). So they have always taken an active interest in her life.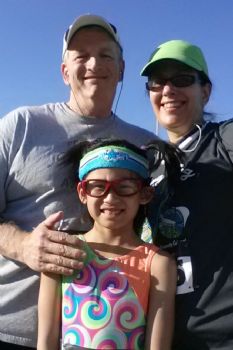 So the chief of police saw us all together, and he says, "families who run together, stay together." Great quote.
STATS: My time was 1:12:02 (PR is 1:07:34). I ran a good ChiRun, until I tired on the track to the finish line. I had a hard time keeping cool under the hot sun.