Wednesday, June 11, 2014
I attended the funeral service for our three fallen police officers yesterday. It was a very emotional day. I thought as a final tribute to them, I would post a few photos to give just a glimpse of the outpouring of love and pride that our community, our nation and the world have toward these fallen heroes.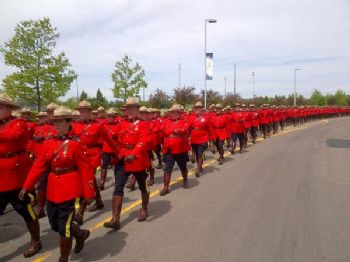 Part of the procession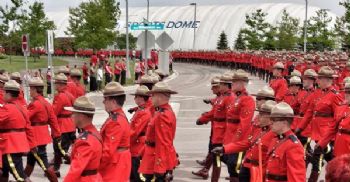 It was a long procession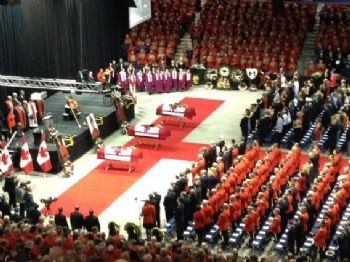 The funeral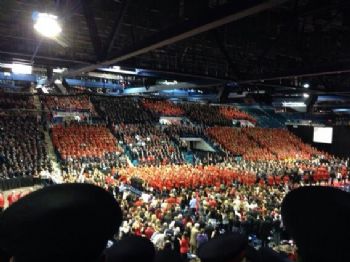 An outpouring of love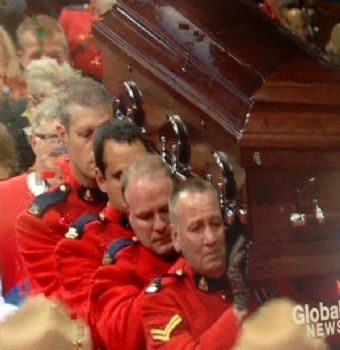 The officers' faces tell it all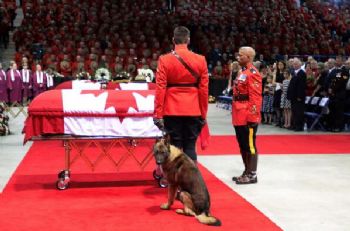 Cst. Ross' police dog Danny cries at his casket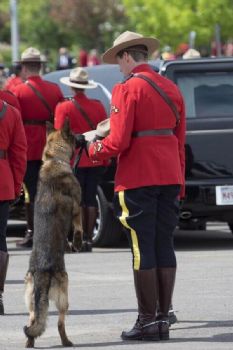 Danny sniffs Cst. Ross' Stetson hat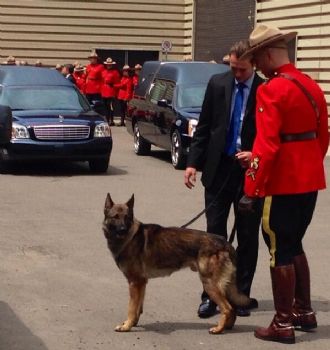 Danny wonders where "Daddy" is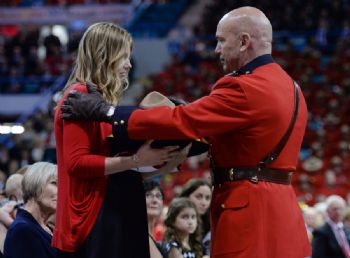 Cst. Ross' widow, Rachel
Cst. Larche's family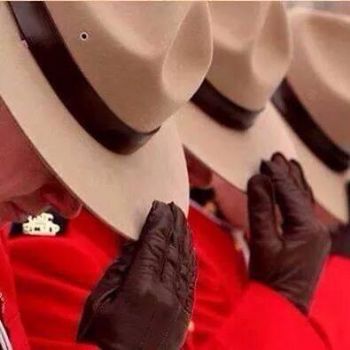 May we never forget
As if by magic, the showers held off until evening. They were just short showers but after the showers a rainbow appeared over the police station. Was someone telling us something?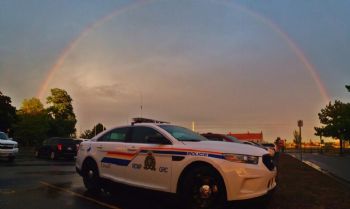 To the fallen: May you rest in peace. You are now officially 10:35 "Off Duty".