So you go to a café, your laptop in tow. The food is good, the tea is hot, the wine is chilled and the Wi-Fi is essential. Your favorite spot, back in far corner, is taken, however. The restaurant is quite crowded this day and the 'private feeling', wall-hugging tables are occupied. People here are plugged out, so to speak, and therefore plugged-in, which is exactly what you wish to be doing, as well. You scan the playing field (this is after all your rare moment to play) and you find that the only table near an electrical outlet leaves your back exposed to the eyes of others sitting behind you. Yeh, they may have no interest, whatsoever, in peering over your shoulder to see what you're up to … and I'm sure they don't ….. but …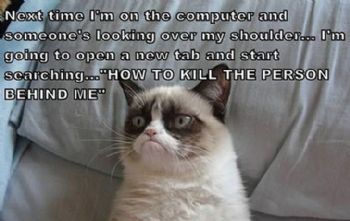 And what are you up to?
OK, you log onto SP. Spin the wheel for a whopping 2 points. Scowl … and move onto the giving out of spark points to your spark teams. Like duh. Why? I used to belong to three teams. Then I quit those teams, yet they come up on my spark page and, yes, I divvy out those spark points to them each time I log on. It is a pointless and mindless exercise, which I seem always ever so mindful of. Spark dude has programmed us, subliminal messages in those HIT status things he shares waaaay too often, and even though I rebel against becoming a Stepford Spark Wife, I seem to have become one.
And I digress …
So, you are plugged in but exposed. You find no mail in your mailbox – bummer – You find no comments left on your spark page. Your blogs are old and uninteresting and no one new has stopped by to say that you are a wondrous human being inspiring millions around the globe. Of course, you have never really inspired anyone and you aren't trying to. Still, you consider writing a new blog , (who knows, this could be your next masterpiece), but, dang, you just know that lady behind you is looking at your screen. Any minute now you expect her to interrupt your pursuit of blog fame and comment with something like, "Oh my goodness (!!!!), I see you are on Spark People!!! That is sooooo cool! So, what is your user name?"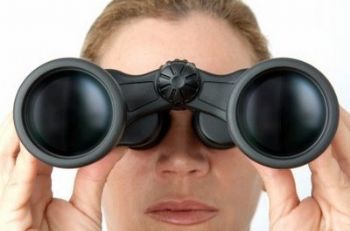 Oh please, nosy lady, just go away!!! But she does not interrupt you with inquiry. She does not look at you.
And now she is gone. Just like that. She finished off her coffee and the paper she was reading and got up from her chair and without one single admiring glance your way she leaves the building.
What the heck, you think. Where is my celebrity? Hey People! I am here! Look, midway down the room, totally exposed and easily spotted. And you are not bothering to even gaze in a subtle way in my direction. Dang, you people! You don't even bother to try to peer over my shoulder to see my screen!
Not true when I sat in my private corner, unexposed to prying eyes, yet knowing you wondered about me.
Ego Crushers!
Midway down the room of life, I guess … and you wonder at the glorious feeling you always got when you were in your private place, yet feeling so much a part of the world. Socially unsocial, that is your lifestyle – your comfort zone. It is a lifestyle of our times and it fits you like a favorite garment, worn and tattered, and oh so comfortable.
In the outer circle of the Socially Unsocial Zone, however, it is quite different - and some days that is exactly where you are forced to spend some time. Smack in the middle of life where you don't matter a hill of beans to those around you. I bet there are days when you might even feel that way here at SP – Smack in the middle of the room … and no one notices you. And all you really want and need is that wall-hugging table and a handy outlet to plug into while you plug out.
Don't we all need that at times? Needing to know we are still connected here, and especially during the times when we need our socially-unsocial moments.
Anyway, I guess, from time to time, we are all plugged in and plugged out fer a spell – and that can be good for the soul.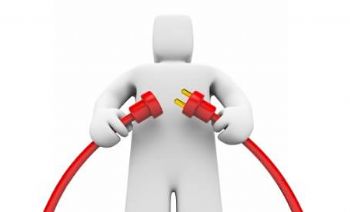 Peace!
JMC