Tuesday, June 10, 2014
I am in week two of a Couples Weight Loss Challenge (six couples). We all lost the first week. I am down two pounds from the weigh in on Sunday so am holding today at 146.6. Everyone is supportive of one another and it is fun. My goal is to lose 10% of my body weight in the 12 weeks which should be doable. But, I have to do a two pound a week loss.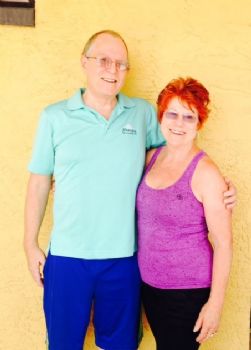 Onward and upward - or maybe that should be downward.