Monday, June 09, 2014
Document at least one of the numerous choices I make or think about every day to increase the healthy mindset effectiveness and uncover more opportunities.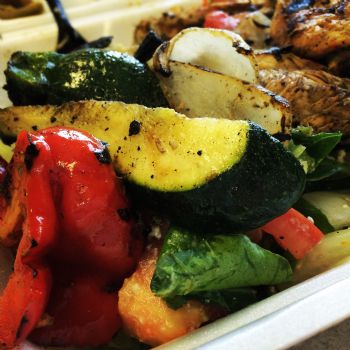 Focus on veggies. Roasted veggies on top of my no-dressing chicken salad lunch. For breakfast I also saved swapped out the Bacon Parmesean Fritatta Gouda sandwich roll for oatmeal with dried berries, nuts, and a teaspoon of brown sugar.