My Re-purposed Chair
Monday, June 09, 2014
I've been working on re-purposing a chair that was left by the family who owned my home before me. It's a simple little straight back chair that has seen it's better day and just too unsturdy to put into daily use. Here's what it looked like the first time I walked into the house.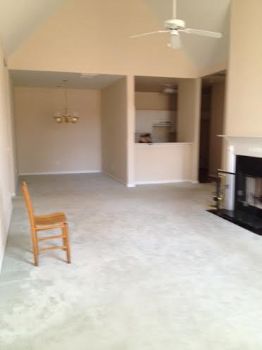 I had seen this idea on Pinterest and thought I'd give it a try. It's really fairly simple. Cut pieces of material the colors that you like. Tie all the pieces going in one direction on both sides of the chair. Then, start weaving the pieces going in the opposite direction. Simple as that! Here's a picture mid-way through the process.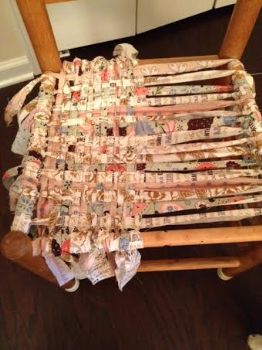 Here's a picture of the finished chair. Notice that Asher has given it his stamp of approval by leaving his treasured bone beside of it. That only happens in places he trusts!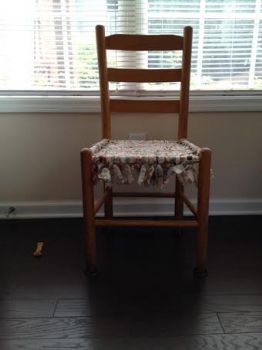 This is a close-up picture of the weave. I really like the colors that I chose!
My basket of succulents sits so nicely on my new chair!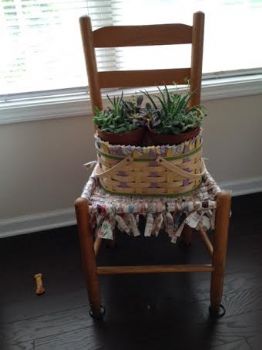 And what a pleasant view from my living room! It turned out just as pretty as I wanted it!