Monday, June 09, 2014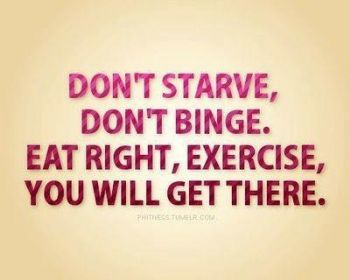 I've been thinking about my food and my weight. I got on the scale on Saturday morning just out of habit and I was 212 (probably because of a monthly visitor) and then again last night because I wanted to know how much Elijah weighed (weighs 43.5 pounds) and then mom got on the scale and she said it was my turn. I got on and it said 215 (again probably because of a monthly visitor and it was after 9pm and I have eaten my food and had stuff to drink). I have been eating within in my calorie range but most days it's been on the higher side of my calorie range. My calorie range is between 1430-1780. I am having trouble eating between 1200-1430 calories. I am not eating bad foods or anything. Plus my sodium has been over 2000 mg off and on lately. I am loving my spark people app and tracking my food everyday. It's becoming frustrating. I am so glad to be going grocery shopping this weekend. It'll give me a chance to get healthy foods.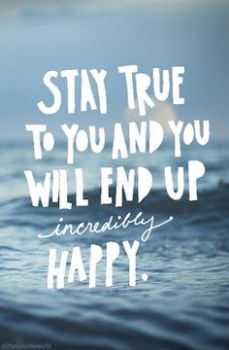 My neighbor has my Biggest Loser DVD and her husband is trying to copy it. He has to download a program. I am so hoping it doesn't take them all week to burn this DVD. I have other DVDs that I can work out to but the boot camp is my favorite. I just have a feeling that I'm not going to get my DVD back until next weekend because these people are never home. She works until 5 and then she sits in traffic on her way to her parents house to get her daughter because they send her daughter to a private Christian school and there is no bus to take her to and from there. It's usually around 7 when her and her daughter get home. It's on rare occasion that they are home before 7. I try not to hang out with them very often because they drive me nuts.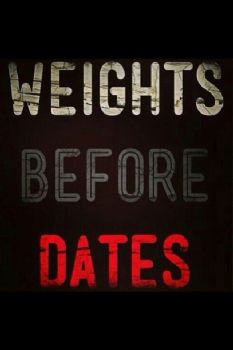 So it's Monday. Today I am going to do laundry, clean my bathroom, finish the scarf for my biological father, and go to the fitness center. It shouldn't take me very long to finish the scarf. I am nearly done with it. It's looking so nice. It should only take me about an hour or so to finish it. I am hoping that Elijah sleeps in til at least 8 this morning. I didn't turn the TV off until 9 last night because Despicable Me was on and we both wanted to watch it. After I put Elijah to bed I listened to the book on CD while I followed along with the book. I am going to do that every night until I finish the book and the CD. At some point this week I am going to get the music CDs onto my computer so I can get them onto my phone. I am going to go online and see what new CDs there are so I can put them on hold and get the songs. I have only bought about $15 worth of music off of iTunes. I have over 100 songs on my playlist. A few of those songs I have gotten off of KLOVE when they were doing the free music. Some of the songs are off of the CDs I have here and the other songs are off of the CDs I borrowed from the library. So I am always looking for new songs and recipes. I ended up taking the cookbooks that I borrowed back because I didn't find anything really appetizing. I didn't want to keep them for very long because I have a few projects that I want to finish before sitting down and typing out recipes. I could always look online and do a copy and paste to get more recipes. I want to finish the scarf for my biological father, finish my flower hexagon afghan, and work on a latch hook pattern Elijah found on clearance at Hobby Lobby. It has a fire truck on it. We have gotten a few fire fighter related decorations from Hobby Lobby. We got a light switch cover and a couple of signs, one of which was on clearance. The last trip we took we got a metal fire fighter badge. It's heavy. I saw it and I looked at the price and it was on clearance for $2.72. I was like oh snap we have got to get this because it's at least $20 or more and there was only one left. I'll have to take a picture of Elijah's fire fighter decorations after that last piece is hung up. Here's a picture of Elijah and his fire station.