Sunday, June 08, 2014
I managed to fight through the cravings yesterday and I've been sober for 3 days. That in itself is amazing. Even though my weigh in wasn't what I wanted, it was the first time this entire year that I've LOST instead of GAINED. Go me.
Dinner: Talapia, green beans, cheddar cheese.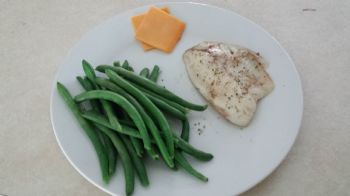 I'm going back to work tomorrow after being off for more than two weeks. I hope there isn't too much piled up but knowing them, they saved it all for me. I'm also volunteering at a charity event so we'll see how that works out. Not the best plan to be out in this heat.