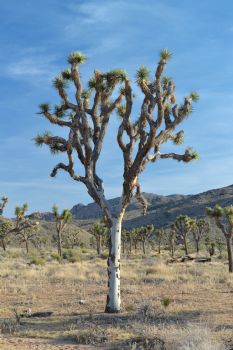 The Joshua Tree - which incidentally is not a tree at all but an agave plant much like the yucca...
Those of you who follow my blogs regularly know that I have had a tough spring. One of the things I did to try to keep myself sane was a 9 day sojourn in the souther Arizona desert at the end of April. It was sublime and exactly what I needed. I spent my days hiking until my feet felt like they were going to fall off. Initially I struggled to relax but after days of quiet, I realized how small I am in the larger universe - and that gave me a great sense of peace. I thought that over the next few days I could share a few of my photos from the trip.
The first 4 days I spent at Joshua Tree National Park. I flew into Phoenix, rented a Camaro convertible, put the top down and drove across the border to nearby California. I had only been out of the hospital for about a week at that point and my hikes there were easy going and this was a perfect place to recover...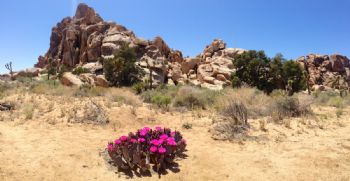 I was lucky enough to be there when many cacti were in bloom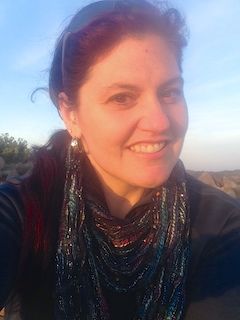 Me after a very short hike my first day in the park. I took this photo while perched on a rock outcropping awaiting sunset.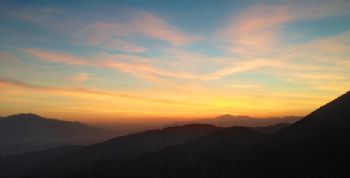 The sunset that followed - it was lovely and well worth the hike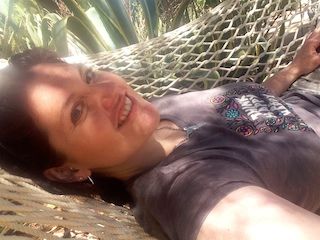 I spent the second morning reading book in the hammock outside of the small cottage that I rented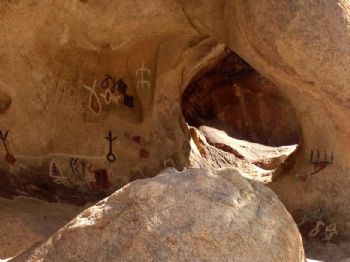 Petroglyphs near the Barker Dam
Cholla cactus aka "Teddy Bear cactus" from the Joshua Tree Cholla "garden"

I went bouldering to the top of this rock on the Hidden Valley trail for some amazing views and peace and quiet away from others
View from the top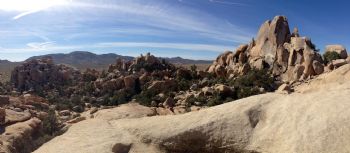 More large rock formations that I felt the need to boulder around on - it gave me a great sense of accomplishment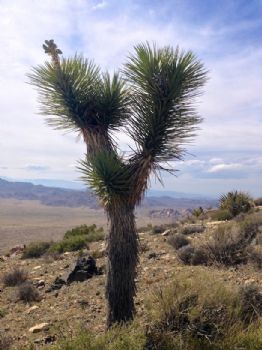 A younger Joshua tree on top of Ryan mountain which I climbed on my 4th day there - first day I really started to feel a little more like myself physically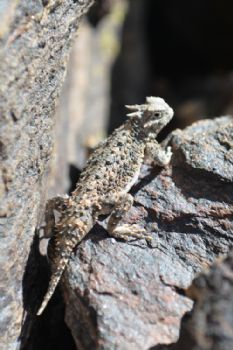 Desert horned lizard that I happened across on Ryan mountain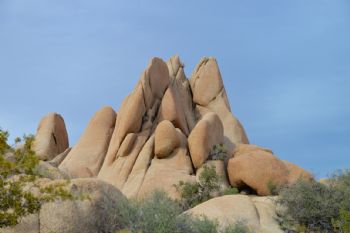 Interesting Rock formation on the Skull Rock trail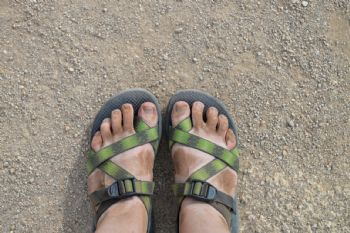 What my feet looked like at the end of each day. Love my chacos!
I took many photos of blooming cacti and other flowers of the desert but I will post those separately. After my time at Joshua tree I drove to Saguaro National Park in Tucson - those photos next
:-)