Fishing, running, playing in hay
Saturday, June 07, 2014
Today was a beautiful day. We took the grandkids and my niece fishing and had a great time. Everyone caught fish.
Madeline even kissed a fish.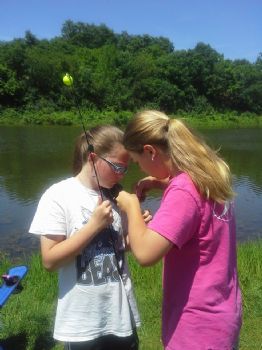 Fishing brings out the sisterly love.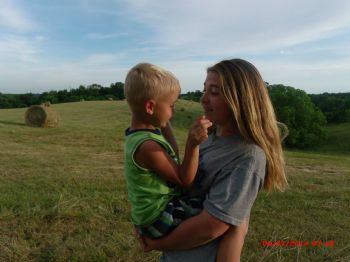 And sister/brother love, too.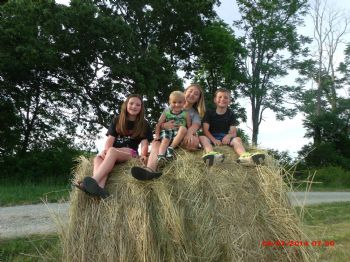 Playing on haybales is a lot of fun!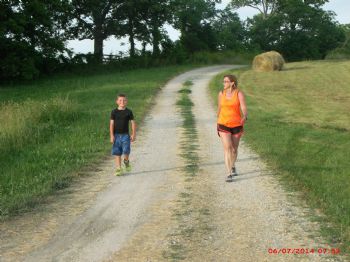 Finishing up a run in the early evening on a gravel road is the best feeling ever.