Hello dear Sparkfriends,
The weather forecast for today for the 'West of Paris' area said that it might rain. So I decided to go East! :) And it didn't rain! I went to an area I had visited a couple of times, but I had never done this specific hike. I thought about TERMITEMOM very much, as I remembered that she commented once that her parents had a house in the area.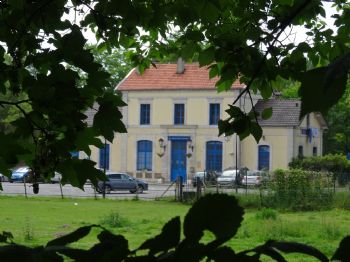 It started outside Crouy-sur-Ourcq's station. These old stations are almost all built on the same template all around France. It was right next to the 14th century donjon, one of the beauties of the village.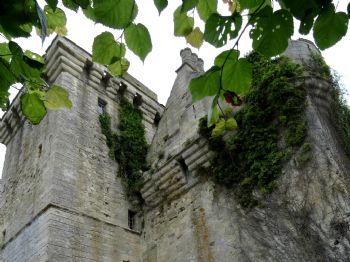 I crossed Crouy-sur-Ourcq...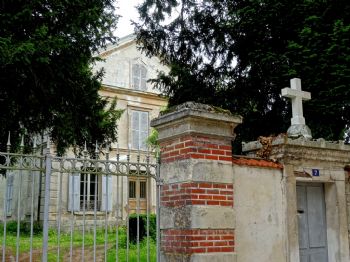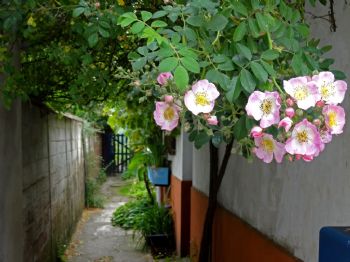 ... and immediately after I left the village, I had already made some new friends! : ) I must say those ones were smelly, I didn't stay very long with them!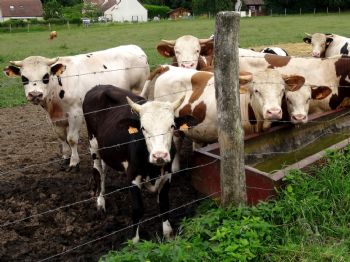 I crossed fields throughout the first part of my hike...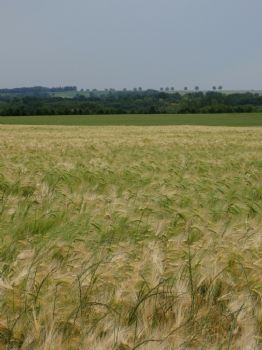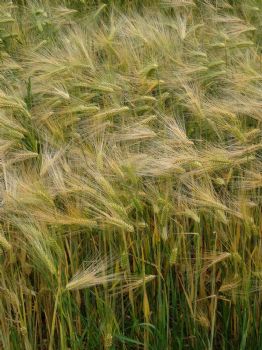 and discovered some crop I hadn't seen before (picture below, I know the two pictures above are barley).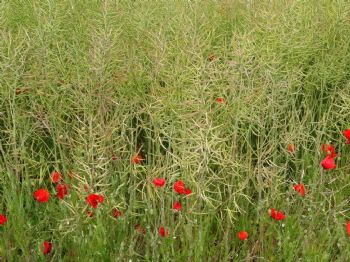 Do you have any idea how these are called? (The crop behind the poppies I mean!) EDIT: My friend Francine told me this is a canola/rapeseed field! They have beautiful yellow flowers in early Spring, and in late Spring they dry and look like this! Wow, I am so glad I learnt something!!!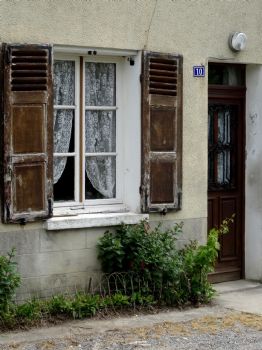 The little hamlet of Moisy in Montigny l'Allier was one of the highlights of today's hike (now that I think about it, I wonder if everything wasn't a highlight in today's hike though... but I think you might say that I say that all the time, hehe!).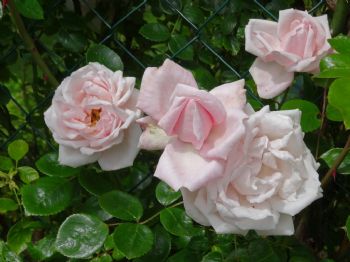 Yes, there were some pretty houses and flowers... but THE interesting part was the Commandery of Knights Templar.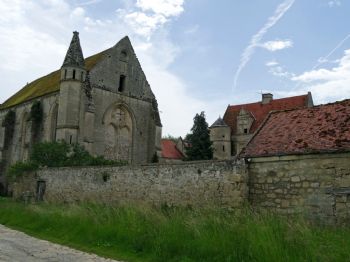 There were a number of buildings, all from the 13th century with some parts added in the 17th century: a chapel, a manor and several farm buildings/barns.
I love discovering so many signs of a rich history during my hikes!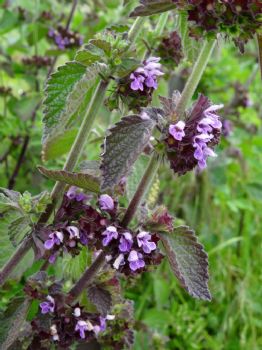 After the Commandery, I followed the Ourcq river, and then the Ourcq canal for a while. It was so refreshing and there were lots of wild flowers too...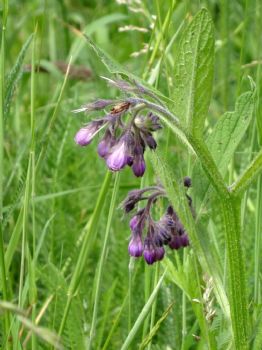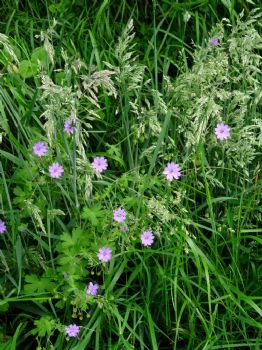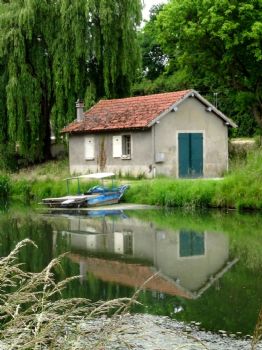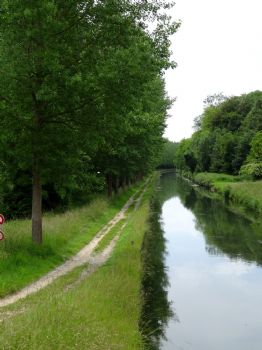 I left the river and walked through a marsh.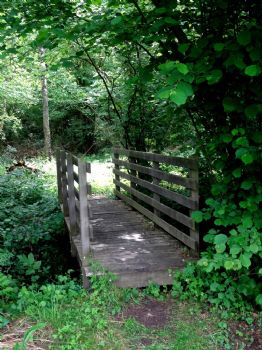 I was happy to see some wild iris, the first ones I have seen this year!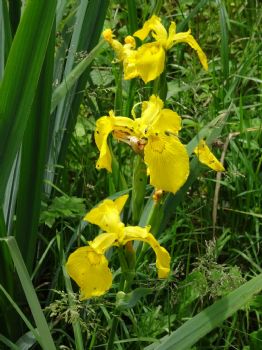 But the best was yet to come!!! As I crossed some woods...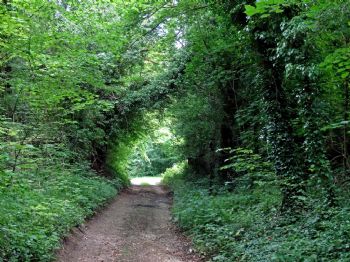 I discovered some wild orchids I had never seen before! They are called Platanthera chlorantha. My first white wild orchids!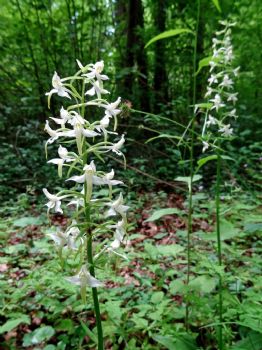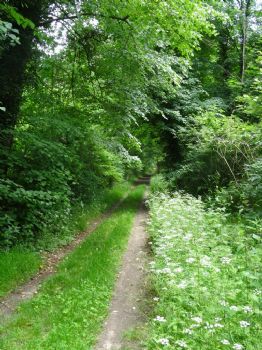 Another lovely discovery in the woods was this 19th century shrine, called Our Lady of the Oak Tree (no idea why, but the Virgin Mary was presented inside a trunk for some reason!).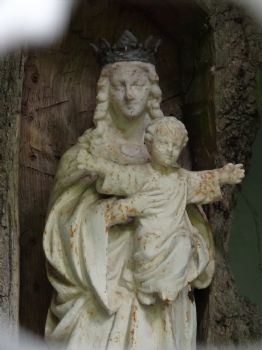 The last discovery of today was hardly visible actually... The Manoir des Quatre Vents (Four Winds Manor). I only got a glimpse of it through the gates and the foliage! But the house nearby was very pretty! :) And the chapel too.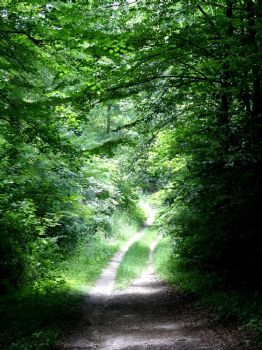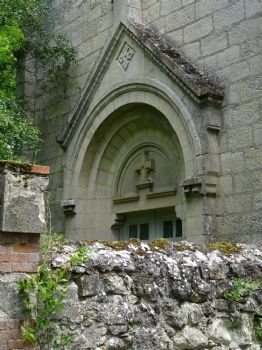 So... it really was a great hike! And the reason why it was so happy is that things are finally improving for my Mom and I had a big smile on my face as I walked along the paths. This week my father agreed for her to leave the dreadful nursing home she had been in for the last 8 months and to be moved to a nursing home which we really liked (I cannot believe I am saying I "really liked" a nursing home, but when you have visited quite a number of those, when there is one that is surprisingly nice and professional, I suppose you can say that you like it!). We moved my Mom there yesterday. And things are going so well, it seems extraordinary! I don't want to seem too enthusiastic, as I know this is only the beginning, but I am feeling much more optimistic that she will, at long last, be well taken care of. Thank you SO MUCH once again for all your support these last few months!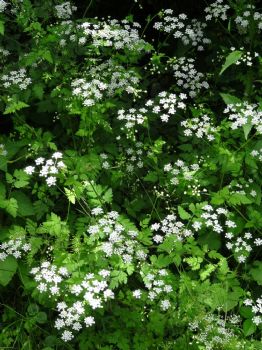 And thank you for sharing my hike today! I hope it also made you feel happy!