As most of you know by now, our town has undergone, and is still undergoing, a tragic experience where three of our police officers were shot and killed and two were wounded by a mad gunman a couple of days ago. The gunman was charged yesterday with three counts of first-degree murder and two counts of attempted murder.
I would like to do my part in blogging a memorial to the three fallen officers and say a prayer for them and their families and to the RCMP family who are taking this particularly hard.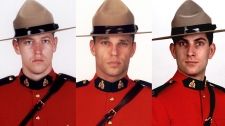 Const. David Ross, 32, from Victoriaville, Que. Dave came to N.B. in 2007. He was an avid church-goer where he met his bride and was an animal lover. He was a police dog handler and leaves behind his wife, Rachel, who is six months pregnant, and their young son. Ironically, he lived just 100 meters from where he was killed.
Const. Fabrice Georges Gevaudan, 45, from Boulogne-Billancourt, France. Fabrice came to Canada in 1991 with only a suitcase for a better life. He was posted to the Codiac RCMP detachment in 2008 and worked as a general duty police officer as well as on the dive and search team. He rescued and recovered many swimmers and boaters.
Const. Douglas James Larche, 40, from Saint John, N.B. Doug was posted to three RCMP detachments since 2002, most recently in Codiac where he worked in highway patrol and as a general duty officer. In 2008 Larche received a Commander's Commendation for saving the life of an unconscious baby in Moncton.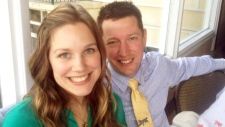 Const. David Ross and his wife Rachel taken last month.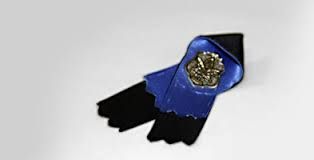 I know we, as a town, have all become stronger because of this tragedy. I say a prayer for all our men and women in uniform who risk their lives to protect us each and every day.
Bob.