Friday, June 06, 2014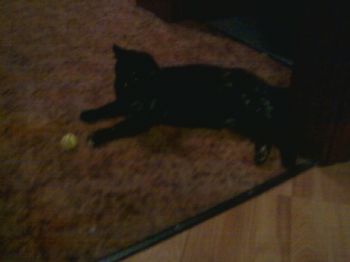 Look at this kitty resist temptation... I should take lessons from her.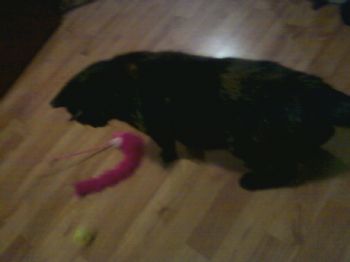 Soleil, relaxed and playing black cat in the dark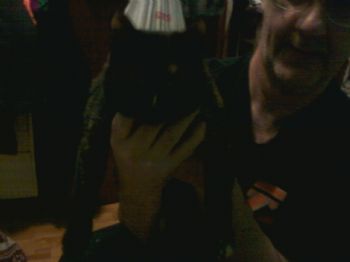 dh holding the cat to try to get a pic
black cat stretched out on orange carpet!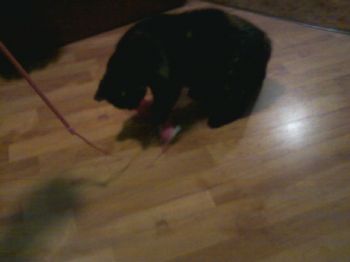 Beginning lessons on how to catch a mouse.