Day 918- In So Much Pain
Friday, June 06, 2014
Dear Sparkfriends,
Please pray for me and my back. Yesterday, J.D. decided he wanted to try rock climbing at our gym. I decided to attempt too. I tried twice and the first time made it about halfway, and the second time, made it about 3/4 of the way to the top. J.D. made it to the top all 4 times.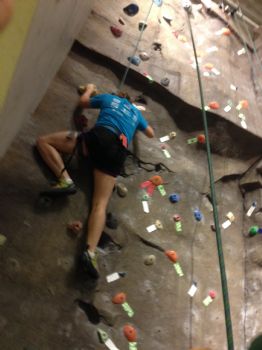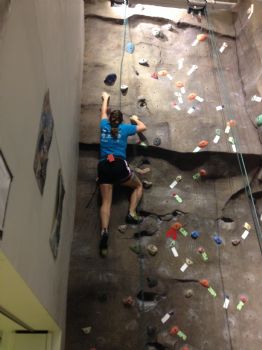 But now I'm in a ton of pain, and just hoping it is a one day thing so that I can still run my race tomorrow. I feel like such an idiot for trying something new 2 days before my bachelorette party and now ending up most likely in pain for the whole weekend.
*Edit* After talking to J.D. who is having no back pain whatsoever, who rock climbed 2 more times than I did, we think that I may have strained my back lifting furniture onto my back porch incorrectly. This seems more likely since it was J.D.'s first time too and he's in no pain.
But maybe it will get better. Any suggestions for strained muscles and speeding up my recovery?