Thursday, June 05, 2014
Natalie has just completed her last day of first grade. Yesterday she received several awards including a certificate for straight-A's for the entire year !! She had 6 family members including me at the ceremony to cheer her on. Here she is playing in our yard after awards: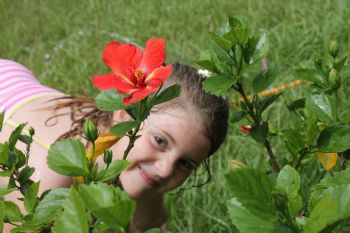 Hubby's surgery will be June 17th. He'll have 2 surgeons: one for the colon and one for the liver. He'll be in the hospital about a week with the first day anticipated in intensive care. So hoping everything goes smoothly.