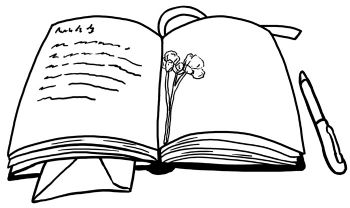 Genesis 2:24
That is why a man leaves his father and mother and is united to his wife, and they become one flesh.
Matthew 19:4-6 ESV
He answered, "Have you not read that he who created them from the beginning made them male and female, and said, 'Therefore a man shall leave his father and his mother and hold fast to his wife, and the two shall become one flesh'? So they are no longer two but one flesh. What therefore God has joined together, let not man separate."
1 Corinthians 6:16 - New International Version (NIV)
16 Do you not know that he who unites himself with a prostitute is one with her in body? For it is said, "The two will become one flesh."[a]
----------------------
My previous post talked about how my educational guess is that having sex with a man who had a mental illness in turn exacerbated my underlying mental health because I became one flesh with him. According to scripture, a person becomes one flesh with a person when they have sex with them, either inside or outside of wedlock. If a person has Schizophrenia, which is carried in the body and the flesh, I then have sex with that man and become one flesh/one body with him, I then can have symptoms of their diagnosis.
A few people were shocked and confused on my last post that such a thing might be happening to me. Indeed, as I mentioned, shortfy after our sexual time together, I started hearing auditory voices in my head which I had never heard before. I can only assume that I had some break inside of my mind due to his flesh interacting with me.
God showed me one day, as I drove past the place this man used to live, how intense the one flesh is inside of me. It was under and in my skin. He somewhat lifted it up on the right side at my ribcage and I felt all kinds of strange feelings as well as a strange jealousy I remember that was created after I had sexual relations with him.
Sex outside of wedlock may be biblically wrong but it is also very unhealthy! I want to tell the world what I know about it and how it effects people.
Ever noticed how a persons, or ones own, personality changes after starting a sexual relationship with someone? I'm assuming a change will happen every single time a new sexual relationship will happen. Those two people are now one flesh and even one body, according to the Bible.
I hope this clears up any confusion. I think this subject is interesting so I hope to get more responses.
Thanks, Nowelle