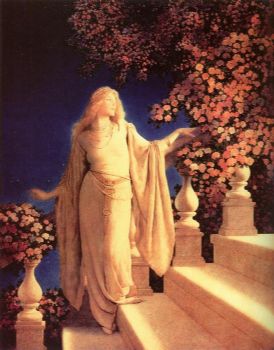 I just got done watching "Father of the Bride". It was as cute movie about marriage. I have never been married, but I can image that the marriage day is so romantic and interesting for those parties invovled. I've been in a couple of weddings. I think they are fun. I wonder if someday I will be married and have my veil lifted for my marriage kiss. But as of now, in no big rush. I enjoy the freedom of being single. Is romance a myth because it seems like bondage to be together with the same man for 40 50 60 years and more. I wonder if media has romanced it when really people should think twice about getting married.
I've been dealing with an undiagnosed mental illness for years. I think I've had it since I was a young girl. I started having psychotic breaks in college about 2002 or so although I knew that something was different about me, I never knew what what wrong. I wondered why people could make friends so easily, have boyfriends and enjoy life in ways that I could never attain or even get a footstep into. I use to have fantasies about having more friends and enjoying myself more freely but they never seem to amount to much.
In 2003 or so, shortly before I graduated from college, I also started having panic attacks. I remember also moving to another apartment during that period. I became so lonely after my two good friends moved away to different states. I had trouble making friends and unless someone befriended me, I had major problems forming relationships. I was very lonely but either my maturing or my getting closer to God through His Word, I started becoming more social without the major barrier of social phobia that had plagued me for years. Unfortunately, I then slept with a man who had a mental illness. I didnt realize, at the time, that when two people have sex outside of wedlock, a person can pick up some of their traits or the definition who they are. He was Schizophrenic and I, having my undiagnosed mental illness plus his mental illness... I began to hear voices shortly after our sexual encounters. I so regret ever having sex with people outside of wedlock. I think having sex with someone who had a mental illness was the end of my sanity for years. I had a psychotic break in 2006 while teaching English in South Korea. I think something else was already happening underneath of my life because in retrospect I can hear voices and I see myself with wierd thinking. I would tell every man, woman, boy, and girl to never have sex outside of wedlock if I could. The aftermath of this flesh relationship that I have with men I will never probably see again, nor want to be in relationship with will continue to haunt my spiritual and physical person for as long as I live unless Jesus Christ Himself removes them from my body.
Onward bound. I don't regret a lot in my life but sex is one and my past marijuana usage is another. My life could be more whole and fulfilling if it were not for these crutch like behaviors. I forgive myself. One flesh, be removed from my mind, body, soul, and spirit... in Jesus name Amen! I love myself too much to want you to stay here. My saw myself getting better, ex sexual partner of mine, and then you came along and instead of standing on my own, my desperation and lonliness drew me to you and easy love. Oh how I would go back in an instant and tell you no. My life would be much improved and healthier without your flesh in my body from those sexual experiences.
Ladies... DON'T DO IT!
What am I saying? Marriage, men, SEX... why would I throw my life away for such things. Ridiculous. God help me to love myself and surround myself with love outside of these subjects PLEASE so that I do not fall prey to these temptations ever again. Amen!
Nowelle