Life Changes
Tuesday, May 20, 2014
Wow- so much has happened in the last couple of months….where do I start…..
Lets start with the latest first shall we….here meet Turbo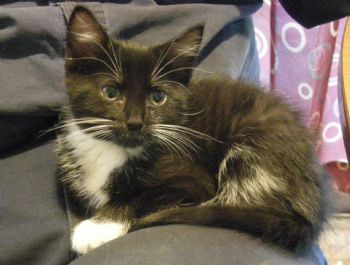 my brand new kitten….my new friend and companion…I wanted a lap cat…I GOT a lap cat…he stays either in my lap or hubbys unless eating or using litter pan. He is sitting on my shoulder as I type this!!!! He is my buddy - I love him very much!
2nd thing going on - hubby started a new job!!!!
it is a paper route and believe it or not - he makes more money at that than he does at the garage where he is a mechanic!!!! He will be giving up the mechanic job soon and we will be able to spend more time together! and the route itself allows us time together as I ride along in the car with him as he delivers.
Now - for the most important thing…the thing I NEVER thought would be part of my life again (since I was a small child) I started going back to CHURCH!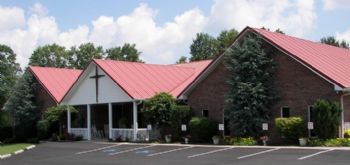 A friend invited me to go to her church on Easter Sunday and I just couldn't tell her no…she wanted us to go so badly. Well, we went, thinking that we were just being polite and would explain to her that we wouldn't be going again…Surprise on us!!!! We loved it and everyone there. I am fairly convinced that Daddy caused this. He wanted me to go to church so badly - well I finally found one I am comfortable with! I am so happy to be a part of the church family now!
So as you can see - I have a whole lot of irons in the fire right now…I simply have not had time to devote to Spark People like I should….that will be changing because I MUST get back in gear before I regain all that I have lost!!!!!
ps....I just talked to Letha on the phone and she is doing fine and appreciates everyone asking about her....she is just taking a little break from Spark right now