Friday, May 16, 2014
I am totally excited that the Color Run is going down this Sunday at the Harbor. I don't think I am in any shape to run the whole thing but, I will move really fast. Most importantly, I will be completing this race with 2 of my best buddies while wearing AWESOME race swag!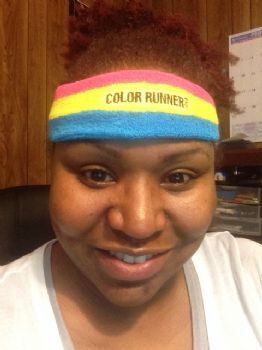 I hope everyone has a healthy and active weekend. I sure am going to try my best!
Ms Most Improved!