It wasn't intentional though.

I was at a big state-wide conference yesterday, as an exhibitor for my work. The morning breakfast spread was UN-BE-LIEVABLE, but I was THILLED to find one of the breakfast offerings was mini-egg quiches. I had several of those, along with some cantaloupe and honeydew melon. I was feeling very righteous!
Then I went to the bathroom and as I started to enter the rest room a woman is running out yelling "There's a lady having a medical emergency!!" I go in, and there is a woman on the floor. I squat down next to her, and another woman and I figure out that she's having an ALLERGIC reaction. To NUTS! (She should have stuck with the mini-quiches LOL) She is totally out of it, and can hardly breathe, but we manage to get out of her that she has an epi pen in her purse. But we have no idea where she's sitting!
By then a security person is there, and she gets out her phone and starts dialing...I'm like "ARE YOU CRAZY?" I grabbed the lady's name tag and RUN out of the bathroom, through the foyer and through the conference hall up to the stage...RUNNING! In front of hundreds of people! LMAO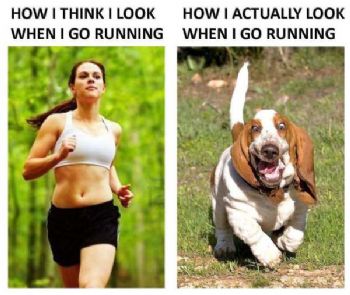 I can barely breathe but I tell the speaker as I'm shoving her name tag at him, "WE NEED TO FIND THIS WOMAN'S PURSE! SHE NEEDS HER EPI PEN NOW!!!!! ANNOUNCE HER NAME!!!!"
So he does and I'm scanning the hundreds of people and I see a woman in the far back stand up holding a purse over her head. I RUN to her, grab the purse on my way by and dash back to the restroom.
There was also a man in the bathroom with her by then...he was attending the conference, but turns out he was also an EMT...thank GOD, because I had no idea how to use an epi pen. So I dump her purse on the floor, he grabs the epi pen and injects her.
It blew me away how fast it worked. She was able to breathe well again within minutes and was talking sense. The medics came, and we got her onto the gurney. She was going to be fine, but they took her to the hospital to make sure she was ok.
I haven't flat out ran like that since I was a kid on the farm being chased by our bull, Bomber.
I'm sore today. LOL
But it's nice to know I can still run if I have to.