Monday, May 12, 2014
As I've blogged before, I'm fortunate to work at a company that supports our good health. They offer cash incentives to use a pedometer and walk, walk, walk among other things. Today I went out for my usual Monday power walk-45 minutes of 15 minute miles and when I hooked my pedometer up to my work computer to log my steps I found that I topped 10 million steps and I reached level 4 which gets me the top cash incentive that my company offers.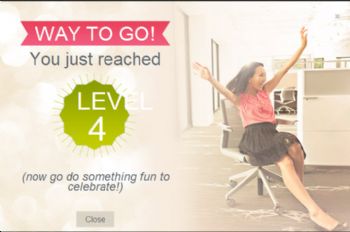 .
I really feel great about it. Last year I didn't reach this level until October. That means I'm walking faster and working my heart a little harder. Proof positive that I'm not just getting older, I'm getting better.