Wednesday, May 07, 2014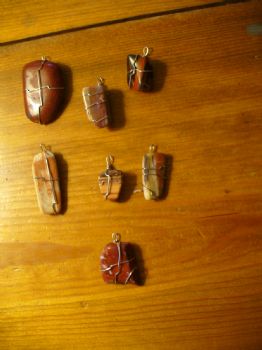 Here is some of my wired rocks. I am making them as necklaces. Just have to get chains for them. I am brand new at doing this. Was showed how by a friend.
I used some of my honey's polished rocks. Some are petrified wood pieces and red jasper.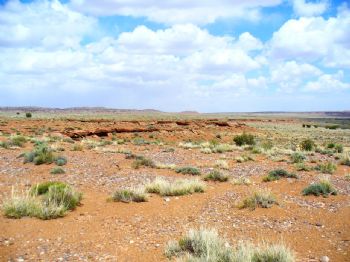 We spent the day looking for petrified wood today. This is one of the areas we were looking at.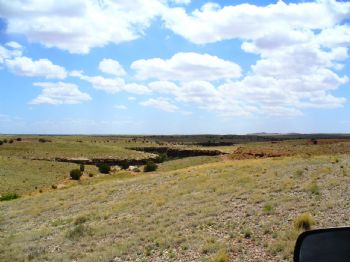 This is a ravine up ahead on our way back to the road. No we are not on a road but we are in a 4X4 vehicle and it is not too sandy in this area.
This is the ravine closer up. My hubby said I should go out and stand on the boulder and get a picture. I laughed at him and said no way. I have problems with heights, so he was joking with me.
That was our adventure for the day and my new hobby.
Nina