Monday, May 05, 2014
Just recently our local library blog carried an account of reading challenges the writer had undertaken.
cclblog.wordpress.com/ta
g/reading-bingo/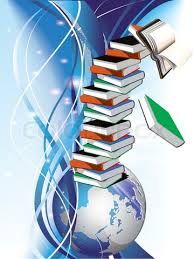 One of them in particular caught my eye: reading bingo. I don't know how I've missed this idea! But I like it and see it as a very good way of expanding my reading horizons. I tend to stick to an author I like, or a subject I need to know about. For instance, one area I feel lacking in my reading experience is travel writing; the blog mentioned a bingo square listing, "a book set on a different continent", which sparked my interest. So I googled "reading bingo" and was immediately swamped with a myriad of hits (nearly 3 million results in about 0.36 of a second!).I did not peruse the lot! I easily found the 2014 Random House template, printed it off and started crossing out squares: it's here if you want to look at it:
www.retreatbyrandomhouse
.ca/2014/01/reading-bingo-
challenge-2014/
But as the library blogger points out in an earlier post, "The trouble with reading a lot is that it just makes you want to read more." Very true! My "a book with a mystery " was "The Twelve Clues of Christmas", a light-hearted read by Rhys Bowen. After dancing my way through it, I looked behind the title page to find that it is about the 6th in the Her Royal Spyness series! What is more, there were 2 of the earlier titles on the library shelves. They are now beside my bed, and the travel book, and its bingo square, will have to wait! And once I've crossed out all the squares perhaps I'll try this one next?