Awesome Week Ahead...
Monday, May 05, 2014
Good Morning All
Hope you had a great weekend enjoying your family time and Sparking and attending your Sunday Services. My weekend was awesome, with our special Dinner and Game Show Saturday at Church, and Sunday morning Services. I posted all my pictures, hope you enjoyed. I also spent a lot of time Friday night cleaning up my garden pulling weeds, cleaning the garden and yard, looking good now, all furniture is in place and the trees, azalea bushes, hosta plants are growing in leaps and bounds, Below you will see a picture from my Spring Garden File 2014...Enjoy...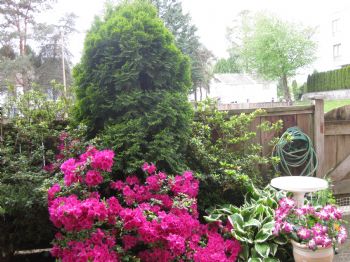 Wishing you and Cheering you on for an

week ahead.